Do you know if Instacart does a background check? this is one of the questions our readers ask a lot. Well, we´ve got you covered.
One of the challenges that job seekers face comes in the form of background checks. It can be difficult to find potential employers that are willing to hire ex-felons.
Even so, some employers are willing to hire former felons if enough time has elapsed since the criminal record became active.
One particular employer that you may consider is Instacart, since becoming a personal shopper and grocery delivery person presents great benefits as an employee.
So, does Instacart do background checks? Yes, it seems like Instacart do background checks. However, the company only provides minimal information regarding this part of the application process on their website, we've gathered some firsthand accounts of what it's like to apply to work at Instacart.
But just how extensive are they? Further, what sort of criminal records exclude an individual from working for the grocery delivery company? We'll unpack the details we found related to the above questions and more.
Read on to learn about the background checks that Instacart performs on potential employees, as well as the specifics of who is eligible.
Instacart Is an Equal Opportunity Employer
If you have a criminal record and worry about your chances of finding work as a shopper with Instacart, don't cross this employer off your list just yet.
Instacart states in their company job statement that they are an equal opportunity employer. But what does this mean, exactly?
EOEs have a committment to considering all qualified applicants without discrimination.
On their web page, they state that they will consider applicants with criminal histories for a "fair chance" at the process.
This means that they look at your record in relation to your local, state, and federal laws before deciding whether or not they will hire you.
Further, Instacart follows the official rules related to Fair Chance ordinances for applicants who are applying to work for Instacart in Philadelphia, Los Angeles, and San Francisco.
For these individuals, stricter or more specific regulations related to criminal records may apply when looking for work as an Instacart shopper.  
Instacart Background Checks
According to the information that Instacart provides online, they complete potential employee background checks via a company called Checkr, Inc.
If you apply for a position with Instacart, you have to give your authorization that they perform said background check on you.
There is a Checkr applicant portal where applicants can track the status of their background checks. However, they generally take no longer than 10 days to fully process.
You can always dispute your Checkr background check if you believe the information they've acquired is in any way inaccurate.
The Checkr Help Center is available for all of your concerns related to these matters.
Will Instacart Look Closely at My Record?
Chances are more likely than not that Instacart will do a thorough background check.
One thing to keep in mind, however, is that you will face different types of background checks depending on the state where you live and are applying to work.
This is because different states have different state-level laws regarding background checks.
In some states, the employer will only look at offenses as far back as a certain number of years.
In other states, however, employers are only really looking for guilty convictions when they scan your background check.
However, for the majority of US states, companies are going to do rigorous background checks that look at your comprehensive criminal record.
This is something to keep in mind when applying. If you know that your state background checks look into offenses further back in time, and you know you have one such offense, you need to prepare.
It doesn't hurt to improve your application, show Instacart how your skills meet their needs and provide them with decent references that could help you out.
Be prepared, though, for the possibility that Instacart will deny you a job based on a past offense.
Felonies Instacart Is Looking For
While Instacart doesn't directly state which felonies exclude you from a chance at working for them, there are some obvious factors playing into the decision.
As a personal grocery shopper and delivery driver, this job requires the employee to spend time around other people, both young and old.
Therefore, individuals with theft, violence or sexual crimes on their record may be out of the running.
Further, since the job requires frequent driving, driving offenses on your record may disqualify you in the application process.
Conclusion
While Instacart poses a great opportunity to work an atypical job, shopping for and delivering groceries, there is a detailed application process.
Applicants must undergo an official background check through Checkr, Inc.
The results of this background check may affect your ability to land a job with the company. Consider the above information carefully when applying to work with Instacart.
---
Here are some of my favorite services, products, and Stores
There are affiliate links, so if you do decide to use any of them, I´ll earn a small commission. But in all honesty, these are the exact what I use and recommend to everyone, even my own family.
To see all my of most up-to-date recommendations, check out this resource that I made for you!
BEST Of The Best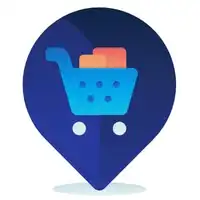 References
https://www.indeed.com/cmp/Instacart/faq/background-check
https://instacartonboarding.zendesk.com/hc/en-us/articles/360027191111-Background-checks
Recent Posts