Have you ever asked yourself or your friend if Dollarama fills helium balloons? Well, you are at the perfect place to find the answer to such a question.
Helium balloons are a must-have accessory for many different parties or events, but getting them filled up can be a bit of a pain.
Many dollar stores around the country offer this service for a very reasonable price, but does Dollarama fill helium balloons? No, Dollarama does not fill helium balloons, but many other dollar stores or party stores will. At Dollarama you can buy a wide variety of different uninflated balloons, but you can't buy helium canisters or get your balloons filled up in-store.
This article will tell you everything you need to know about what Dollarama does offer when it comes to balloons and party accessories, as well as the other ways that you can get your balloons filled up with helium before the big event.
What Kind of Store is Dollarama?
Dollarama is one of the largest and most popular dollar stores in Canada.
Founded in Quebec in 1992, the company now has over 1000 stores all over the country, with most of its products being sold at or around $1.
At Dollarama you can find a wide variety of low-cost items, including many useful supplies for events and parties.
Read also: Does Michaels Fill Helium Balloons (Tanks and Pump)
Does Dollarama Sell Balloons?
If you are looking to stock up for a party, Dollarama certainly offers a large selection of the things that you might need. They sell multiple types of uninflated balloons as well as other decorations and accessories.
The events, party, and wedding products the Dollarama offer include:
Uninflated balloons
Disposable dishes and cutlery
Glassware, cookware, and tableware
Candles
Gift wrap, gift bags, and ribbon
Table Decorations
Snacks and candy
Drinks
Games
Accessories (Glow sticks, etc.)
Stationery
Not all Dollarama locations will have the exact same merchandise available in-store, but they do try to offer a consistent selection.
Dollarama is almost a one-stop shop for your party needs but when it comes to balloons you will need to find another way to get them filled up and floating.
How Much Does it Cost to Fill Helium Balloons?
The average cost for inflating a regular latex balloon is around $1. When it comes to larger, foil balloons, you can expect to pay a little more, though it does vary greatly depending on where you are shopping.
Most foil balloons, or more complicated shapes, will cost between $3-$10 to inflate.
Party City will inflate latex balloons of any size for between $0.99 and $1.29, and the cost of inflating a foil balloon can range from $1.99 to £15.99, depending on the size.
Toys R Us offers a cheaper flat fee of $1 for standard latex and small foil balloons, $3 for larger balloons or different shapes, and $5 for air walkers.
A lot of places will offer a discount on multiple balloons, and inflate balloons that have been purchased in-store for a lower price than if you bring in your own from elsewhere.
Read also: Does Meijer Fill Helium Balloons? (The Truth!)
Can You Buy Your Own Helium?
If you want to take matters into your own hands, you can always buy a helium tank yourself. Helium tanks are available at many party stores as well as places like Walmart or Michaels.
Usually, you can expect to pay between $30 and $50 for a tank, and they should fill around 30 balloons.
It is not always cheaper to buy your own tank, but it does mean that you can fill your balloons right before an event.
Most latex balloons only float for around 5-7 hours, so getting them filled the day before a party is not really an option.
Is it Easy to Fill Helium Balloons Yourself?
Using a helium tank to fill up your own balloons is a pretty easy process. First, you will usually need to turn a valve that will free up the gas inside of the container.
Then you secure your balloon over a nozzle before pressing down, releasing the helium directly into the balloon.
Your balloon will fill up at a steady rate and then, once you are ready, you just relieve the pressure on the nozzle to stop the helium from flowing.
After you have finished all of your balloons, you turn off the valve to secure the container.
Do Other Dollar Stores Fill Helium Balloons?
Although Dollarama doesn't fill helium balloons, there are other dollar stores in Canada that will. Dollar Tree is the most famous dollar store in the country that will fill up your helium balloons for you, but you might find that smaller, local stores will as well.
It is worth investigating the dollar stores in your area and asking around. Most of the time, you can tell that a store will be likely to fill up your balloons for you if they sell inflated helium balloons already.
The main factor affecting whether stores will or won't offer this service is simply whether or not they have the facilities to do so.
Large helium containers are not cheap, so stores will only have them available if they use them regularly, meaning they either sell inflated balloons or decorate the store with them throughout the year.
Where Else Can You Get Helium Balloons Filled?
Although the prices will vary in comparison to a dollar store, party stores generally offer balloon inflation services.
There are also many different stores around the country or online that specialize in balloons specifically, of all shapes, sizes, and types.
Some of the most popular places to purchase or inflate balloons in Canada include:
Party City
Toys R Us
Bargain Balloons
Qualatex
Almost all Party City locations will inflate your helium balloons for you, and that includes the desks inside of a Canadian Tire location.
Toys R Us also offers inflation in most places, but it is worth checking your local store for availability.
Conclusion
No, Dollarama does not fill up helium balloons, but they do offer a wide variety of uninflated balloons and other party accessories.
If you are looking to get your balloons inflated in Canada, there are other dollar stores, like Dollar Tree, that do offer this service.
Party stores, like Party City and Toys R Us, also inflate helium balloons at almost all of their locations.
If you can't find anyone to fill up your balloons for you, you can always buy a helium canister and get the job done yourself.
---
Here are some of my favorite services, products, and Stores
There are affiliate links, so if you do decide to use any of them, I´ll earn a small commission. But in all honesty, these are the exact what I use and recommend to everyone, even my own family.
To see all my of most up-to-date recommendations, check out this resource that I made for you!
BEST Of The Best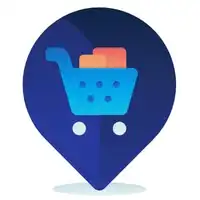 References
https://www.dollarama.com/en-CA/department/party/balloons-and-accessories
https://www.toysrus.ca/en/toysrus/Category/Party
Recent Posts