People ask, does Big Lots deliver couches, Is there flat rate delivery or same-day delivery?
Big Lots has a nice array of couches for great value. They offer them for sale online and in the store. But, because of their general bulkiness, you may not have the capability to bring it home yourself.
So, does Big Lots deliver couches? Yes, they absolutely do! You have a few options too. They offer the Same Day Delivery, Big Delivery, and Two-Day Shipping. However, Big Lots doesn't perform the shipping or delivery themselves, they use other carriers in your area and there is an additional fee.
The delivery method impinges on the kind of couch you purchase, how big it is and if your local store has it in stock.
Also, the kinds of delivery windows they have available will influence this, since not every Big Lots participates in this service.
What Is Big Lots' Same Day Delivery?
Same Day Delivery means you can receive direct delivery of your items in which you schedule the day and time. This can be whenever is most convenient for you.
Therefore, it doesn't have to be "same day" per se and you can have your entire Big Lots purchase delivered alongside it.
Big Lots uses this third-party service to pair you with an individually owned private company in your area.
You can choose two-hour delivery but you have to place your order before 2 pm for it to be eligible. Any time after means they will deliver your couch the following day.
Fees & Restrictions
But, you will have to pay a flat fee rate for this and it will depend on how big your order is. Small ones are $10, mediums are $35 and it costs $95 for large order.
Oftentimes, in regards to couches, it will come mostly under "large." This fee will appear in your cart or the clerk's cash register prior to submitting your payment.
However, some couches have a cut off time, which will be much earlier than 2 pm. This is usually when the size is abnormally large, there's a lack of stock at your local store, or because your delivery address is inaccessible.
Therefore, you will have to go with the Big Delivery option instead.
Read also: Does Big Lots Sell Floor Models? (Buying Tips + More)
Who Is PICKUP Delivery Pros for Big Lots' Same Day Delivery Service?
Big Lots has a contract with PICKUP Delivery Pros. This is a full network of vetted delivery professionals in your area.
These people work for themselves and use their own moving van. This means they are insured, licensed, legal to work in the US, and undergo things like background checks.
What is Big Lots' Big Delivery?
For $149, you can get all your Big Lots' purchases along with your couch and have them move away your old furniture.
While this isn't usually the Same Day service, you can do it within the same week of placing your order. They call this their "white glove" service.
Someone from Big Lots will contact you shortly after submitting your payment to schedule a delivery date with a four-hour window. Items ship from their distribution center via FedEx to a small moving company in your area, like Ryder or Pilot.
Both Big Lots and the moving company contact you once they receive the item along with additional confirmation of your delivery date.
What Is Big Lots Two-Day Shipping?
Two-day shipping is with FedEx and not all couches are available for this type of delivery. If it's a small or foldable type couch, you probably can do it this way and get it free as long as your order is over $59.
However, more often than not, you'll have the option of Same Day Delivery or Big Delivery services.
How Do You Go about Getting Couches Delivered from Big Lots?
The general process of going about getting couches delivered from Big Lots goes something like this:
Select the couch you want along with anything else you want to buy.
Place your order either online or in the store and select which method of delivery you prefer.
After your payment clears, you can schedule the delivery for whichever day and time suit you best that coincides with what Big Lots has available. Also, indicate how you would like your delivery – either in your home or contactless (they will drop it at a location of your choosing: patio, front door, garage and etc).
Then you go home and prepare the area for placement of the couch. Or, ensure the spot in which you want them to drop the couch is clear of obstructions.
Big Lots and the carrier will notify you about the progress of your shipment and when they're getting ready to deliver it. If you are having them bring the couch inside along with having them take away old furniture, then someone must be home.
Is Everything Available for Delivery?
There are a few restrictions to what Big Lots will allow for delivery, although most will do it in some way, shape or form.
Big Lots will label these items as such on their website or in the store. However, if you have any questions, you can talk to a sales associate at the store.
Alternatively, you can use Live Chat or contact Big Lots via email.
In the event your item isn't available for delivery even after scheduling, Big Lots' Success Team will contact you about the specifics. They will coordinate the best way to get your couch delivered.
If your Big Lots doesn't yet have Same Day Delivery available or there are service limits in this regard, look online to see what pops up for your area.
If it's not possible through Big Lots, you can use GoShare. But this is something you will setup on your own.
Conclusion
Big Lots will definitely deliver your couch. While they don't offer this service in-house, they do have several delivery methods.
You can opt for two-day shipping with FedEx, Same Day Delivery with PICKUP Delivery Pros or with Big Lots' "white glove" Big Delivery.
---
Here are some of my favorite services, products, and Stores
There are affiliate links, so if you do decide to use any of them, I´ll earn a small commission. But in all honesty, these are the exact what I use and recommend to everyone, even my own family.
To see all my of most up-to-date recommendations, check out this resource that I made for you!
BEST Of The Best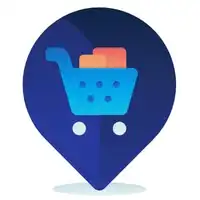 References
https://www.biglots.com/page/delivery
Recent Posts