Having a full CO2 tank is a great place to start if you are looking for fun. So, if your CO2 tank is empty, can Bevmo refill it? Bevmo will not refill CO2 tanks, but they do offer some CO2 cartridges for sale.
Bevmo offers CO2 cartridges for both uKeg and Drinkworks. If you have a bubbler for one of those brands, you are in luck with Bevmo.
If you use Sodastream or other CO2 bubblers, you will need to look into a different solution for new or refilled cartridges.
What is Bevmo?
Bevmo started as "Beverages and More!" in 1994. In 2001, the company rebranded to the shorter name Bevmo. Bevmo specializes in selling alcoholic beverages and products.
They also sell snacks, mixers, glassware, kitchen supplies, snacks, cigars, and more. They truly do sell "beverages and more."
Their wide variety of options makes them popular for people hosting parties.
Read also: Does Walmart Fill CO2 Tanks 
What CO2 Options Does Bevmo Offer?
Bevmo does not offer CO2 tank refills. They do offer cartridges for sale. You can purchase cartridges that fit uKeg and Drinkworks machines.
The Drinkworks cartridges come in packs of two and are designed for Drinkworks home bars. The cartridges each contain 74 grams of beverage-grade CO2.
This is enough for roughly 15 carbonated drinks per cartridge. Drinkworks is owned by Keurig, so if your family uses Keurig products, this may be the way to go.
The uKeg cartridges are designed to be used with the uKeg 64.
The cartridges are sold in packs of 10 and you can recycle them after using them, so if you are looking for an eco-friendly route, this can be a great option for you. If you are looking to purchase a uKeg 64, Bevmo also sells those.
Click the link to Amazon and get CO2 Refill Tanks Today!
Ways to Use CO2 Tanks
Bevmo specializes in beverages and party supplies, so most of the CO2 cartridges you can find there are for beverages. However, there are many other uses for CO2 tanks as well.
Glass Frosting- There are machines available that use CO2 to frost glasses. This can help restaurants and party hosts quickly give people frosty, refreshing drinks.
Paintball- Some paintball guns use CO2 for their power. Others use compressed air, so before you purchase CO2 tanks, make sure you have a CO2-powered paintball gun.
Fire extinguishers- some fire extinguishers are powered with CO2.
How do You Check for Leaks in a CO2 Tank?
If your CO2 tank leaks, you will need to get it repaired or replaced. Refilling a CO2 tank with a leak is just throwing away your money.
Luckily, you can test if your CO2 tank has a leak and solve the problem easily on your own.
If you hear a hissing sound coming from your CO2 tank when it is fully sealed, you likely have a leak and should replace the tank. This test is easy because you just need to listen for extra sounds around the tank.
You also may be able to detect a leak if you have a pressure gauge. If the Pounds per Square Inch (PSI) value of your tank drops drastically when not in use, chances are you have a leak somewhere.
"The Soapy Water Test" is a great way to help locate a potential leak. To conduct this test, you simply spray soapy water over any connections or suspected leaking points on your tank.
If you see bubbling anywhere that you sprayed the soapy water, you have located the leak.
The o-rings around the top of the tank are common culprits for leaks, so be sure to make sure the o ring is not damaged, stretched, or cracked.
Click the link to Amazon and get CO2 Refill Tanks Today!
How to Know if a CO2 Tank Needs Refilled
Staying on top of your CO2 refills can help prevent the need for a last-minute run to try and find somewhere with CO2 tanks for sale.
If you are using your CO2 tank for beverages, like those sold through Bevmo, you can look for signs of waning CO2 by keeping an eye on your beverages.
If the foam does not last long or if there is a watered-down taste, chances are you are almost out of CO2, and you should look for a refill as soon as you can.
You can also keep track of how many beverages you are making. Many CO2 tanks and cartridges come with an approximation of how many beverages they can carbonate before they will run out of CO2.
You can keep a tally next to your carbonator and when you near the estimated amount, you can start looking for a new tank.
Where Can You Get CO2 Tanks Refilled?
If you are looking to fill a CO2 tank, Bevmo does not have what you need. Luckily, other places do offer this service, so you can save money and time and do something good for the environment.
You can also look into exchanging your CO2 tank at some of these locations. Exchanging your tank can help if you are worried about leaks due to the age of your current tank.
Home Depot- Home Depot offers Soda Stream refills for purchase, but they do not fill generic CO2 tanks.
Dick's Sporting Goods– Dick's offers refill for CO2 tanks, especially those used for paintball guns. They also have a rewards program for refilling a certain number of canisters.
Welding Supply Stores– Many welding supply stores will refill large CO2 tanks. Look for your nearest welding supply store and call ahead to see if they can help refill your particular CO2 tank.
---
Here are some of my favorite services, products, and Stores
There are affiliate links, so if you do decide to use any of them, I´ll earn a small commission. But in all honesty, these are the exact what I use and recommend to everyone, even my own family.
To see all my of most up-to-date recommendations, check out this resource that I made for you!
BEST Of The Best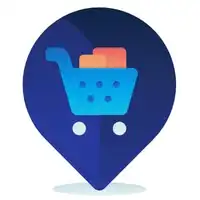 References
Recent Posts