Have you ever asked yourself or your friend what Bed Bath and Beyond's exchange policy is? Well, you are at the perfect place to find the answer to such a question.
Bed Bath and Beyond retailers have earned a consumer-friendly reputation. As one of the leading home goods store, Bed Bath and Beyond offer many perks, discounts, and coupons to dedicated shoppers.
Bed Bath and Beyond have generous return and exchange policies, as the retailer will allow for the exchange or refund for most items within 90 days of purchase, with a valid receipt.
Exchange policy of Bed Bath and Beyond retailers?
The exchange policy of Bed Bath and Beyond allows for returns or exchanges for up to 90 days, as long as shoppers can present the original receipt.
If returning, the purchase price will be refunded to the original form of payment.
Exchanges must be of equal value of original item purchases. Certain items and purchase conditions may apply to the exchange transaction.
Read also: Bed Bath and Beyond Warranty Policy (What's Covered)
Exceptions to the Exchange Return Policy
Bed Bath and Beyond have certain restrictions on how to select store merchandise can be exchanged or returned.
For example, Smart Home technology (such as thermostats, security, or door bells) must be exchanged within 30 days of purchase.
The 30 day exchange policy also applies to seasonal items, like patio furniture, grills, and any holiday decor.
Additionally, some items must be exchanged or returned within 60 days of purchase. These items include electronics (small kitchen appliances, robot vacuums, baby monitors, personal care/hygiene products), and open box air mattresses.
Items Not Eligible For Exchange or Return
Bed Bath and Beyond do not accept the following items for exchange:
Items sold "As-Is"
Beyond Deals
VEBO experiences
Monogrammed or Personalized items
Custom-Made items
Special-Order Items
Gift Cards
Charges associated with shipping, delivery, packaging, and/or gift wrapping
Bed Bath & Beyond Inc. reserves the right to refuse any return.
How to exchange an item at Bed Bath and Beyond?
Exchanges for items purchased at Bed Bath and Beyond can be completed online or in-person at a local retail location.
To exchange an item in-store:
Locate the nearest Bed Bath and Beyond location
Check item condition and locate original receipt
Take item and receipt to the Customer Service representative at the Bed Bath and Beyond return counter.
Items can also be exchanged via the customer's online account. Bed Bath and Beyond offer free shipping on returns for most items.
However, items that were ordered via in-store pickup are not eligible for online returns.
Do I need to show identification?
In some instances, third-party vendors require a refund verification system in order to protect against unauthorized returns.
For that reason, shoppers may be required to present a valid form of photo identification. Bed Bath and Beyond accept the following IDs as valid:
State-issued Driver's License
State issued ID card
Canadian Providence ID
Passport
U.S. Military ID
Matricula Consular
Mexican Driver's License
Exchange item from Bed Bath and Beyond Wedding or Baby Registry?
If a customer wishes to exchange an item, they were gifted by purchase through a Wedding Registry, exchanges and returns are permitted for merchandise credit for a year after purchase.
Similarly, items purchased from a Bed Bath and Beyond Baby Registry can be returned within a year of purchase. However, baby items have several requirements in order to receive the full exchange/refund amount of the item.
The following items have certain conditions when being exchanged or returned:
Clothing: must be new, unused, with tags or in original packaging. Eligible for exchange within 90 days of purchase.
Car Seats, Strollers, Baby Carriers: Must be in unused condition, with all original packaging. Must include registration information. Eligible for exchange within 90 days of purchase.
Breast Pumps and breastfeeding accessories: Item must be in unused, unopened, original, sealed packaging. Eligible for exchange within 90 days of purchase.
Baby seats and entertainment items (includes swings, bouncers, high chairs, bassinets, playpens). Must be returned in new, unused condition with original packaging. Eligible for exchange within 90 days of purchase.
Read also: Does Bed Bath and Beyond Sell Amazon Gift Cards (Best Tips Explained!)
Do I Need a Receipt?
In order to receive the full value amount of the original purchase price as an item exchange or refund, a valid receipt must be presented with the item.
However, if a receipt cannot be found, many Bed Bath and Beyond locations can often find the record of the transaction by using the payment method, or in some cases the registry number, online order details, or gift card number.
Exchanging new and unopened items does not always require an original receipt. Some items may be eligible for exchange for store or merchandise credit without a receipt.
However, these credits are based on the current selling price minus twenty percent, so customers do not get the full amount for store credit. ID may be required if receiving merchandise credit in lieu of item exchange.
Conclusion
Bed Bath and Beyond is a consumer favorite known for their famous "20% off" coupons. Bed Bath and Beyond also has a generous 90 day return and exchange policy for most items.
While having the original purchase receipt is helpful to speed up the exchange process, many Bed Bath and Beyond locations can use other order details to process and exchange.
Certain item conditions must be met for exchanges, including being unused and undamaged.
---
Here are some of my favorite services, products, and Stores
There are affiliate links, so if you do decide to use any of them, I´ll earn a small commission. But in all honesty, these are the exact what I use and recommend to everyone, even my own family.
To see all my of most up-to-date recommendations, check out this resource that I made for you!
BEST Of The Best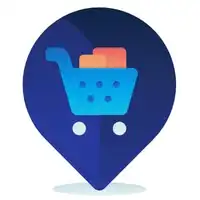 References
https://www.bedbathandbeyond.com/store/static/EasyReturns
Recent Posts