Have you ever asked yourself or your friend if Atkins bars are good for Keto diet? Well, you are at the perfect place to find the answer to such a question.
Yes, the majority of Atkins Bars are Keto-friendly, containing only around 3-4 grams of net carbs in each serving. This small serving of carbohydrates is a perfect size for snacks on a Keto diet which typically allows around 20 net carbs per day.
While many people tend to think of the Atkins diet as the OG keto diet (and they are extremely similar), there are some differences to be aware of when purchasing any of their products, including the Atkins bars.
Are Atkins Bars suitable for Keto?
It is pretty safe to say, anyone following the Keto diet should have no problem incorporating an Atkins bar into the daily meal plan, thanks to the low amount of carbs, net carbs, and sugar Thanks to ingredients such as surculose, having sweet treats on hand for anyone trying to cut carbs is much easier than ever before.
Is Sucralose Keto-Friendly?
Many people following Keto diets are under the impression it is strictly low carbs, low sugar, low calories, high protein, and high fat.
So, if this is what you are basing your Keto diet plans on, then yes, Surculose is fine. According to most keto followers, this artificial sweetener won't kick you out of ketosis (the supreme fat-burning stage).
However, there are always skeptics or simply the other opinion, who believe sucralose may be keto-friendly but isn't safe, so you shouldn't consume it.
Another side effect to consider when consuming any artificial sugars while dieting is its ability to create unwanted cravings, making it harder to stick with any type of diet.
Read also: Are Quest Bars Good For Keto? (Reviews, Nutrition Facts + More)
Atkin Bar Nutritional Factors
Now we know Atkin bars are low carb, but there is more to them than just that, which can make or break a successful diet, whether it is Keto or anything else.
Calories- 240
Total Fat-15g (23%)
Saturated Fat 8g (40%)
Trans Fat 0g
Cholesterol 5mg (2%)
Sodium 260mg (11%)
Total Carbohydrate 23g (8%)
Net Carbs 3
Dietary Fiber 12g (43%)
Total Sugars 2g
Includes 0g Added Sugars (0%)
Sugar Alcohols 8g
Protein 16g
Vitamin D 0mcg
Calcium 60mg (5%)
Iron 1.6mg (9%)
Potassium 220mg (5%)
Based on the Atkins Chocolate Peanut Butter Bar. You are staying well within the limits of your total net carbs per day (20-35g). however, you are pushing it when it comes to total carbohydrates, which typically sit around 50 grams per day on the Keto diet.
Another factor to consider is the amount of saturated fat these bars contain, nearly 50% of your daily total, considering you are following a 2,000-calorie diet. While that may be okay for Keto, it isn't the best heart-healthy option.
Lastly, the calorie count is pretty significant for one single bar. For those using Keto as an option to lose weight, giving up close to 250 calories to one small treat might lead to overeating and deterring any weight loss at all.
Note: In Keto, the main goal is keeping yourself in a state of ketosis; in order to maintain this state, you must keep your net carbs within 20-35mg a day; any more than that will kick you out of ketosis, and you will have to start your diet from scratch.)
Read also: Are Think Protein Bars Good For Weight Loss (Secrets Revealed!)
Benefits of Atkins Bar on Keto
Although we had a lot of complaints about the Atkins bar and its lack of health benefits, it isn't all bad and can actually provide some essential elements that will keep you progressively moving through a Keto diet and reaching your goals.
First is the high protein content in each bar. One of the most essential elements when following the Keto diet is keeping your protein consumption high.
Each of these little bars is packed with nearly 16g of protein. The rule of thumb is between 1.2 to 1.75 grams per kg daily. So, if you weigh 150 lbs, you should try to get around 100-120 grams of protein.
Protin is a great way to keep your body fueled as well as energized at performing at maximum capacity while having the ability to aid in recovery and curb cravings.
Another great addition to the nutrition menu for this bar is the fiber content. The dietary fiber per bar is 43% of your required daily intake.
Fiber is ideal for weight loss and overall health. Fiber aids in proper digestion, keeps you feeling fuller longer, and slows the rate at which sugar enters your bloodstream.
While we bashed the amount of saturated fat in this bar above, we do have to point out that Keto is based on high-fat foods as long as those fats are healthy ones.
While we advise everyone to steer clear of trans fats and as much saturated fats as possible, there are good fats that are beneficial to your body.
Fats to consider on Keto
Nuts- Pistachios, walnuts, almonds, pecans, cashews, and Brazil
Seeds- Flax seeds, chia seeds
Dairy- Whole fat butter, Yogurt, Milk
If you are choosing an Atkins Bar made from any of the above ingredients and the fat content is higher than you would typically consider a healthy option, you are probably going to be okay, staying within the limits of your diet.
Summing Things Up
Simply put, yes, Atkins Bars are keto-diet friendly.
However, it is important to check the labels on any of the bars you decide to pick up just to be sure the ingredients won't kick you out of ketosis, destroying all the hard work and effort you have already put in.
---
Here are some of my favorite services, products, and Stores
There are affiliate links, so if you do decide to use any of them, I´ll earn a small commission. But in all honesty, these are the exact what I use and recommend to everyone, even my own family.
To see all my of most up-to-date recommendations, check out this resource that I made for you!
BEST Of The Best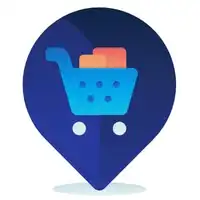 References
https://bodyketosis.com/atkins-bars-keto/
https://perfectketo.com/what-are-trans-fats/
Recent Posts