Many people love the private label coffees available at Trader Joe's. They have a great selection, but their instant coffee is all the rage.
They have three different flavors, which is more than what Nestle offers with their Nescafé.
But who makes Trader Joe's instant coffee? We don't know who makes it and that's the truth of the matter. There is a sea of companies with the capacity to create instant coffee for private labels. Since Trader Joe's refuses to name their private label products, it will be difficult to deduce who makes it.
However, there are some interesting possibilities and likelihoods based on what Trader Joe's says about the product itself. One thing is certain, however: Trader Joe's instant coffee does NOT come from Nescafé.
What Instant Coffees Does Trader Joe's Offer?
Trader Joe's has three different kinds of instant coffees available. These are Decaf French Roast, 100% Colombian, or Cold Brew.
While you can find other instant coffees on Amazon, these are not officially part of Trader Joe's website offerings.
100% Colombian: Trader Joe's indicates this instant coffee comes from a supplier in Colombia. This place grows, harvests, roasts and packs their own beans using a process called "agglomerated." It includes the use of heat-steam to create compact round balls which are very water soluble.
Decaf French Roast: This instant coffee offers all the flavor without the caffeine jolt. According to Trader Joe's it tastes just like the real thing, but that's all they say about it. There are no indications of the supplier or the brewing process.
Cold Brew: Comprising 100% Arabica beans from India, Trader Joe's acknowledges their supplier uses a painstaking proprietary extraction method to produce a fine, dark powder. It's a near match for brewing a cup of cold brew without waiting 12 to 24 hours for the grounds to steep.
What Could be Some of the Possible Instant Coffee Suppliers for Trader Joe's?
If you search "private label instant coffee," an entire list comes up of some 20+ places that can make instant coffee for private label retailers. All of them offer a great variety of quality beans sourced from all over the world.
However, if you search for certain features clued in through Trader Joe's product descriptions, some interesting possibilities arise. While there is no way to verify these, the probability is definitely high.
Read also: How Much Caffeine Is in Decaf Instant Coffee (Teaspoon, Nescafe Gold)
Cold Brew Instant Coffee
Cold brew is gaining lots of popularity among coffee aficionados. But it's one of the longest methods for brewing coffee. You allow cold water to steep over coffee grounds for 12 to 24 hours. While this method garners a little patience, it's the best way to brew coffee for the lowest amount of acidity possible.
Therefore, cold brew instant coffee is a true rarity.
Indeed, even Trader Joe's says it took their supplier more than two years to develop their method for creating this kind of instant coffee. It isn't something that would be widely available like the Decaf French Roast is.
There's only one company that produces instant cold brew coffee with 100% Arabica beans: Civilized Coffee Company. Coincidentally, they also make it for private labels with proprietary packaging and labeling.
French Roast; 100% Colombian Instant Coffees
While the Decaf French Roast could come from anywhere, there are other hints in regards to their 100% Colombian instant coffee.
Even this is iffy, but it's likely from All American Coffee LLC. Part of the reasoning for this is because they advertise their relationships with Columbian farmers and the capacity for "agglomerated" instant coffee.
What Other Places Offer Private Label Instant Coffees?
Because all the suppliers postulated above are pure speculation, feel free to investigate the other popular suppliers.
Perhaps you'll come up with something interesting in deciphering who makes Trader Joe's instant coffee.
Many of these were up for consideration, but no one can say with any certainty. This is especially true for the Decaf French Roast. It could come from any of the ones listed below.
Ground Up Coffee & Tea: This company can make any private label instant coffee type or flavor along with proprietary labeling and packaging.
Bandit Coffee: They are their own main supplier but do offer instant coffee for private labels.
Coffee Buy Direct: For an array of instant coffees with the capacity to infuse herbs like ginseng or lucidum, Coffee Buy Direct offers a direct private label partnership program.
Raptis Coffee: Raptis Coffee can supply a range of coffees for any private retailer. They advertise the ability to accommodate any label along with packaging design. They can do whole bean, ground, or instant coffees.
Coffee Roots: With a cornucopia of coffees and teas, Coffee Roots prides itself on sourcing their beans from Brazil, Ecuador, and Colombia. They can package and label whatever the retailer requires and desires.
Conclusion
Even though we don't know who makes Trader Joe's instant coffee for sure, we can do a bit of speculation by reading the product descriptions.
The fact the cold brew instant coffee is a true rarity because of the long wait period of real cold brew, the only supplier who makes that is Civilized Coffee Company.
Alternatively, 100% Colombian instant coffee could come from anywhere.
But, it's likely from the All American Coffee Company, since they advertise such a combination. The Decaf French Roast is still a mystery though.
---
Here are some of my favorite services, products, and Stores
There are affiliate links, so if you do decide to use any of them, I´ll earn a small commission. But in all honesty, these are the exact what I use and recommend to everyone, even my own family.
To see all my of most up-to-date recommendations, check out this resource that I made for you!
BEST Of The Best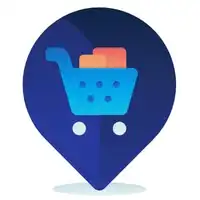 References
https://www.traderjoes.com/home/products/category/coffee-and-tea-194
Recent Posts