Do you know who makes Menards antifreeze? Are they good quality? These are questions our readers ask a lot. Well, we´ve got you covered.
You may be an avid shopper of the Midwestern chain store Menards that carries everything you need for hardware and home improvement.
Menards also sells automotive care products like antifreeze, but who actually makes Menards antifreeze? Menards makes their own antifreeze in Ohio and Illinois. Menards owns its own brand and makes it own products including antifreeze. The company prides itself on providing products it can back and can guarantee the quality of a brand that bears the same name as the store.
In this article, we will discuss what stores sell Menards antifreeze, what ingredients are in Menards antifreeze, and where Menards antifreeze is made.
Additionally, we will address if there are different types of Menards antifreeze and how much Menards antifreeze costs.
Who Sells Menards Antifreeze?
Menards stores sell Menards antifreeze. This is a special store brand of antifreeze that can only be found in the Midwest chain store.
Menards has over 300 physical store locations stretching from Wyoming to West Virginia and Missouri to Minnesota.
Every store has all your home improvement and hardware needs including automotive products like Menards antifreeze.
You can also purchase Menards antifreeze on the Menards website. If you live outside of the range of Menards stores or your busy schedule just doesn't accommodate you making a trip to go pick up antifreeze, you can order it online and have it shipped to your door.
This is also helpful if your local store doesn't carry Menards antifreeze or is temporarily out of stock.
What Ingredients Are in Menards Antifreeze?
Menards antifreeze is a mixture of water, potassium 2-ethylhexanoate, diethylene glycol, denatonium benzoate, and ethylene glycol. The mixture is wonderful for keeping your car's engine temperature regulated but is extremely poisonous.
Like all antifreeze products, Menards antifreeze is hazardous if ingested and can damage your kidneys, affect your fertility, harm your unborn baby if you are pregnant, or even kill you.
The combination of ingredients in Menards antifreeze makes it yellow in color. Always keep the cap securely on when not in use.
Menards antifreeze boasts a silicate-free and phosphate-free formula to ensure that your engine is properly protected and maintained.
Read also: Can You Mix Bleach and RV Antifreeze? (Flushing Out Antifreeze)
Where Is Menards Antifreeze Made?
Menards antifreeze is made in the United States of America. Menards has manufacturing centers throughout the Midwest including Ohio and Illinois.
Here they make their brand name antifreeze products along with the merchandise under the Menards brand name.
The Menards antifreeze is then distributed to the hundreds of Menards stores across the Midwest to be sold to customers who value the quality of the name they trust.
The headquarters of Menards remain in Eau Claire, Wisconsin where the first store was founded in 1958.
Menards is a proud family-owned American-made business that values the quality of products made in the United States.
Naturally, the items manufactured under their own brand name would not be outsourced to other countries.
What Are the Different Types of Menards Antifreeze?
Menards provides two different variations of their Extended Life Antifreeze Coolant: full strength and 50/50 prediluted. Both products come in one gallon easy pour bottles and both products are rated for light duty trucks, all cars, and motorcycles.
The prediluted Menards antifreeze should not be further diluted with water as the label on the bottle warns.
If you need a stronger concentration than the 50/50 prediluted antifreeze but a weaker one than the full strength, you can purchase the full strength and dilute it yourself to the strength you need.
Both products guarantee protection for five years or 150,000 miles, whichever comes first and you need to flush and refill your car's cooling system.
Both Menards antifreeze products comply with the requirements for Japanese and European cars to be silicate and phosphate free.
They also meet the American Society for Testing and Materials standards D4340 and D3306 for the corrosion of cast aluminum metals and glycol based engine coolants.
Read also: Can You Put RV Antifreeze in a Water Heater? (FACTS You Need to Know)
How Much Does Menards Antifreeze Cost?
Menards full-strength antifreeze costs about $11, while the prediluted 50/50 version only costs about $8.50.
These prices are comparable to similar products from other brands such as Peak which Menards also sells. Plus, Menards usually runs some great sales both in their physical stores and online.
You can check out their sales flyer to see if there are any deals on Menards antifreeze. If you aren't satisfied with your purchase of Menards antifreeze, you can always return it for your money back.
Menards aims to sell products that are high quality but the low price which is why their name brand antifreeze is no more expensive than the leading brand.
The price of Menards antifreeze is also guaranteed not to change as it is one of their everyday low-priced items. You can even get a deal by purchasing Menards antifreeze online with mail-in rebates.
Conclusion
Menards antifreeze is made by Menards, a hardware and home improvement store located in the United States. Their antifreeze is manufactured in the U. S. and sold at over three hundred different store locations across the Midwest as well as online.
Menards antifreeze formula is a general coolant suitable for most vehicles including light duty trucks and motorcycles.
Menards antifreeze comes in full strength and 50/50 prediluted versions and can be found for a low price around or under $10 per gallon bottle.
Menards antifreeze is an affordable, American-made, quality product to help protect your car's engine from overheating or freezing.
---
Here are some of my favorite services, products, and Stores
There are affiliate links, so if you do decide to use any of them, I´ll earn a small commission. But in all honesty, these are the exact what I use and recommend to everyone, even my own family.
To see all my of most up-to-date recommendations, check out this resource that I made for you!
BEST Of The Best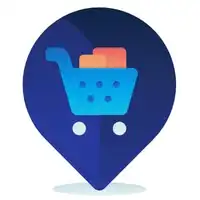 References
https://www.menards.com/main/tools/automotive/automotive-maintenance/automotive-fluids-chemicals/
Recent Posts