Do you know who makes Magnum condoms? Are they good? And what are the sizes, the types available? These are the questions our readers ask a lot. Well, we´ve got you covered.
Some individual products are so famous that you know the name without even knowing which brand they come from.
If you've heard of them before, or you're looking into the different options for contraceptive products, then you might be wondering – who makes Magnum condoms? Magnum condoms are a line of large-sized condoms that is produced by Trojan, a famous international brand of prophylactics and sexual lubricants. Trojan is owned by the US-based company Church & Dwight which manufactures many different household products, including the well-known Arm & Hammer line.
This article will tell you everything that you need to know about the Magnum line of condoms and the company that makes them: Trojan.
Are All Magnum Condoms Made By Trojan?
You may well have heard of the term "Magnum" used to refer to large-sized condoms in general but it is actually a specific line from Trojan.
Magnum is a trademarked term that is exclusive to Trojan and there are many different types of Magnum condoms that they make.
There are a lot of other brands of large-sized condoms on the market manufactured by different companies, but any and all of the official Magnums that you can find are made by Trojan.
Where Does Trojan Come From?
Trojan as a company began operations in the 1910s and was founded by a man named Merle Leland Youngs in New York City. Youngs had been developing reliable rubber condoms to compete with the main manufacturer at the time, Julius Schmid, who had been making condoms from animal intestines since the 1880s.
The first Trojan condoms were released in 1916 by the company Fay and Youngs, which would later become the Youngs Rubber Corporation.
Since then, Trojan quickly grew in popularity and they now manufacture over one million condoms in their American factory every single day.
Since 2006, Trojan has been gathering data on the sexual health resources available at colleges and universities across the United States.
This information has helped the company to further improve their products and educate educational establishments on the quality of the support that they provide to their students.
When Were Magnum Condoms First Developed?
The Magnum line of condoms was first created in 1989 using information from a 1979 study by the Kinsey Institute for Research in Sex, Gender, and Reproduction.
The study had found that over 70% of men would prefer to use a larger size of condom and the Magnum was Trojan's answer to this.
Magnum lubricated latex condoms were 20% wider at the tip than the standard product at the time and were tapered at the base to stay on securely.
Since their release, Magnums have changed in size in response to customer feedback which suggested that the previous study may have been based on some exaggeration from participants.
Most of the Magnums that you can purchase now are around 8.12 inches long and 2.12 inches wide, which is slightly larger than the 7.62 by 2 inches of the standard condom size.
What Magnum Condoms Can You Buy?
There is more than one Magnum condom that Trojan sells, in fact, there are quite a few on the market. In the Magnum collection, you can find a lot of options, including:
Magnum Large Size Condoms
Magnum Bareskin
Magnum Ecstasy
Magnum Thin
Magnum Ribbed
Magnum XL
Magnum Gold Collection
Each of the different Magnum products may have slightly different shapes and sizes, and their style caters to different needs.
What Other Products Does Trojan Make?
Trojan does not only manufacture the Magnum line of condoms, but they also have a wide selection of other prophylactics too, as well as sex toys and lubricants.
They have extended their product line many times over the years to cater to a wider customer base. You can currently buy 44 different types of condoms, 8 different sex toys, and 6 different lubricants from Trojan.
Some of their most popular products include:
Trojan ENZ Lubricated Condoms
Trojan ENZ Armor
Trojan Ultra Ribbed
Trojan Ultra Thin
Trojan Tandem Ring couples vibrators
Trojan Ultra Touch fingertip vibrators
Trojan Bullet remote control vibrator
Trojan Tantrix Pleasure Sleeve male masturbation sleeve
Trojan Delay Spray
Trojan Arouses and Intensifies
Trojan H20 Closer
Where Can You Buy Magnum Condoms?
You can purchase Magnum condoms directly from the Trojan website but there are also many stores and locations across the US that stock the brand both in-store and online.
Some of the other online stores that have Magnum condoms for sale include Kroger, Rite Aid, Walgreens, CVS, Amazon, Target, and Walmart.
There are also thousands of local stores and pharmacies where you can purchase them as well. You can search for stores near you on the Trojan website.
Who Needs to Use Magnum Condoms?
For condoms to work effectively, they need to fit snugly, and a larger size of condom is only necessary if it is the right fit for the person.
Magnums are designed to be slightly longer, slightly wider, or both – when compared to the classic Trojan condoms. There are several styles and sizes of Magnum to suit different needs.
A condom that is loosely fitting is much less effective, so it is important that you choose the right size for you.
The Truth: Who Makes Magnum Condoms?
So, who makes Magnum condoms? The truth is that Magnum condoms available are all made by the Trojan company as it is a trademarked line of products.
There are many other larger-sized condoms on the market, but all Magnums are Trojan condoms.
Trojan is owned by the Church & Dwight company, which is famous for its Arm & Hammer line of household products, and they have been making condoms since 1916.
The Magnum itself is a larger-sized line of condoms which was first released in 1989 and now consists of a variety of different prophylactic options that carry the name.
---
Here are some of my favorite services, products, and Stores
There are affiliate links, so if you do decide to use any of them, I´ll earn a small commission. But in all honesty, these are the exact what I use and recommend to everyone, even my own family.
To see all my of most up-to-date recommendations, check out this resource that I made for you!
BEST Of The Best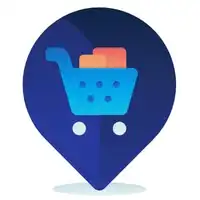 References
https://getmaude.com/blogs/themaudern/magnum-condom-history
https://www.trojanbrands.com/en/collections/magnum
Recent Posts