Have you ever asked yourself or your friend who makes Kirkland´s peanuts? Well, you are at the perfect place to find the answer to such a question.
Kirkland peanuts are sourced from third-party peanut farms located in a few different states across American including Virginia, North Carolina, South Carolina, and Texas. These peanuts are then shipped to Costco warehouses, where they are labeled and packaged then shipped to Costco stores everywhere.
Who is Kirkland, where do their peanuts come from, and why can you only find them on Cosco store shelves? Continue reading this article for the answer to these questions and so much more.
Who is Kirkland
Before we discuss who makes products sold by Kirkland, we felt it would be a good idea to discuss who the company is. Kirkland is a private label owned by the retail giant Costco.
This label is used for marketing their "high-end" yet affordable store-brand items.
This idea was put into motion when the management of Costco realized their store brand items weren't selling as much as they would like to see, likely because customers didn't like the idea of purchasing store brand products over the perceived "better quality" of name brand.
It was a great idea, and it worked. Now tons of people swear by some of Kirkland's brands, and the products are selling like crazy.
Who is Costco?
If Kirkland peanuts are actually a brand exclusive to Costco, then who is Costco? Costco is a retail warehouse giant that sells large quantities of wholesale items.
Some of these items include clothing, home decor, cleaning products, hygiene products, and food.
As of 2020, Costco holds the 5th place spot as the largest retailer in the world. This gives them tons of credit and proves that their products, name brand or not, are quality and affordable, giving every customer an option no matter their budget.
Where Does Kirkland's Peanuts Come From
One of the popular items often sold by Kirkland is their cans of peanuts. But you may be surprised to hear that Kirkland doesn't manufacture their products; they simply label them and ship them off to the stores to be stocked on their shelves.
It seems that Kirlands peanuts are Virginia peanuts and are mainly grown in Virginia, North Carolina, South Carolina, and parts of Texas.
Virginia peanuts are often called Ballpark peanuts and are large and delicious. These nuts are usually produced in smaller portions, allowing them to roast quicker, given the surface time to sizzle in the canola oil, given them a crisper flavor.
Once the peanuts are ready to go, they are packaged up and shipped to one of the Costcos facilities, where they are then placed in labeled containers and shipped to stores everywhere.
Read also: Who Makes Great Value Peanut Butter For Walmart
Kirkland Products Being Sold at Walmart
Many people are a little confused when they realize that Kirkland is a Costco brand, yet being sold in Walmarts everywhere.
It is true that for years you could purchase Kirkland brands from Walmart, a deal put in place a long time ago; however, Walmart has recently started to pull Kirkland products from their shelves.
At the moment, you can still get those delicious peanuts sold by Costco at Walmart retail chains and online, but we don't know how much longer that option will last.
Walmart wants to drop many of Kirkland products to steer more customer traffic to their own retail warehouse Sams Club.
If Walmart chooses to pull the peanuts, the only places you will be able to purchase them at will be Costco stores themselves or their online website.
For those who like to shop online, you can purchase these products through third-party sellers, but be very careful when doing so.
If you don't get scammed, you may still pay a lot more for the product than you should.
Kirkland Super Extra Large Peanuts Price
Because Kirkland Signature brands are the "high-end" quality of products sold by Costco, you can assume the products are going to be a bit more costly than other options, and you would be right.
For a 2.5lb jar of Costcos Kirland brand Super Extra Lage Roasted peanuts, you are going to pay around $8.00.
This is a little pricy considering a popular name brand, "Planters," offers a 3.25-pound container of peanuts for $7.50, sold from Costco as well.
The confusing part about the whole thing is Planters peanuts are also grown in many of the same states and possibly farms as Kirkland's, including Virginia, Oklahoma, Georgia, the Carolinas, and Texas. (Although these peanuts are not super extra-large.)
On the other hand, you could see these "gourmet" peanuts as a steal when comparing them to other options you will find online.
For example, a can of Super Extra Large peanuts sold by a company called FERIDIES goes for more than $25 on Amazon.
Kirkland Peanuts Nutrition
Kirkland peanuts nutrition facts are listed below:
Serving Size:
0.3 cup (30g)
Amount Per Serving
Calories170
% Daily Value*
23%Total Fat 15g
10%Saturated Fat 2g
Trans Fat 0g
0%Cholesterol 0mg
5%Sodium 120mg
2%Total Carbohydrates 6g
12%Dietary Fiber 3g
Sugars 0g grams
0%Includes 0ggrams Added Sugars
Protein 8 grams
Calcium 27mg 2%
Iron 0mg 0%
Potassium 258mg 5%
Kirkland Peanuts Ingredients
Kirkland peanuts ingredients are:
Are Costco's Kirkland Signature Peanuts Worth the Money?
Costco's Kirkland signature peanuts are a popular option that many people turn to when preparing for holidays, family get-togethers, and even just for a nighttime snake.
The peanuts are roasted to perfection, and because they offer such as strong, flavorful taste, they don't really need anything else to improve the flavor.
Because these peanuts are considered "gourmet" and have a very affordable price tag compared to other "gourmet" options, we definitely feel Kirkland's peanuts are worth the money.
Kirkland Signature Super XL VA Peanuts Review
Kirkland Signature Super XL VA Peanuts, 40 Ounce, Light Brown.
Below you can find the Kirkland Signature Super XL VA peanuts Review of some customers:
Muriel: "Received "Super Extra Large Va. Peanuts" today. Arrived inside cardboard box in good condition. Love everything about these but the size. They are most definitely not super extra large peanuts! Compared to a peanut from a standard store bought can of peanuts the size of the peanuts are about the same!
That being said, the peanuts I received are fresh, crunchy and lightly salted just not super extra large. Will keep these peanuts because they are very tasty and a good price for the amt. Just wish the size of the peanuts were as described on the can. 2.5 lbs.Kirkland Super Extra Large Va. peanuts."
Gary: "I go through one of these every month. These are very good and even at the price here not a bad value compared to others, -but go to Costco if you want them cheaper.
They are only like 8 bucks at Costco Store in the 'Black Lid'. If On-Line, Costco charges like a 3 buck fee but even with that still a bit Cheaper!
I mention Black Lid because some reviewers said the 'Yellow Lid' ones are better, but I haven't noticed a difference (yet)"
Can you Cook with Kirkland's Peanuts?
Not only can you cook with Kirkland's peanuts, but you also should. Many people love using these peanuts in their favorite dishes, whether they are baking cookies or creating a delicious stir fry.
Kirkland peanuts add that extra "something" when adding it to any recipe.
Kirkland peanuts are shell-less and have the skins completely removed already, making them easy to add to any meal, without having to do any extra preparing or having to worry about that thin layer of skin sticking to your tongue.
Summing Things Up
While Kirkland's peanuts may not come directly from the Costco company itself, they are absolutely sourced from some of the best peanut farms in the U.S and bring a flavorful and delicious gourmet snack to Costco shelves everywhere.
---
Here are some of my favorite services, products, and Stores
There are affiliate links, so if you do decide to use any of them, I´ll earn a small commission. But in all honesty, these are the exact what I use and recommend to everyone, even my own family.
To see all my of most up-to-date recommendations, check out this resource that I made for you!
BEST Of The Best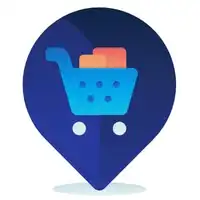 References
https://www.thekitchn.com/costco-kirkland-signature-virginia-peanuts-22965602
https://everythingwhat.com/does-walmart-sell-kirkland-products
Recent Posts