Costco Optical provides convenient eye solutions for Costco goers. However, it can be difficult to know whether or not Costco Optical will accept your insurance because all optometrists at Costco Optical are independent doctors.
So, what insurance does Costco optical take? Most Costco Optical locations accept the major nationwide providers for vision insurance, such as Davis Vision, Spectera, VBA vision, and more. So, here is a list of some optical insurance that Costco locations accept:
• Davis Vision
• MESVision
• FEP BlueVision
• MetLife
• Superior Vision
• Spectera
• UnitedHealthcare
• VSP
• VBA Vision
Likewise, there are a few vision insurance plans not accepted at any Costco Optical locations, such as Humana.
To learn more about the Costco Optical insurance plans and policy, read on.
What Insurance Does Costco Optical Take?
Even though there is not a standardized list of insurance plans Costco Optical accepts, the vast majority of optometrists accept some of the most popular vision insurance plans in the nation.
Here are some vision insurance plans that most, although not all, Costco Optical locations accept:
Davis Vision
MESVision
FEP BlueVision
MetLife
Superior Vision
Spectera
UnitedHealthcare
VSP
VBA Vision
Even if you find your own vision insurance plan on this list, we still recommend contacting your local Costco Optical before you make an appointment.
That way, you can ensure you don't waste your time by going to a location that does not accept your insurance. The same goes if you don't see your insurance. Call anyways!
What Insurance Does Costco Optical Not Take?
Interestingly, a good portion of Costco Optical centers do not accept insurance at all, but you can bill your eye care products through your insurance.
Even at Costco Optical locations that take insurance, there are a few insurance plans that are extremely rare for Costco Optical to accept.
For example, nearly no Costco Optical locations accept Humana, TRICARE, CareCredit, EyeMed Vision Benefits, Cigna Vision Insurance, WellCare, or Aetna.
There's no harm in calling your local Costco Optical to see if they accept your insurance, even if it is one of the plans rarely accepted.
You might live next to one of the few locations that accept these rarer forms of vision insurance.
About Costco Optical
Costco Optical provides in-person exams and eye products from independent optometrists. Costco members can even order their own eye care products, such as glasses or contact lenses, online without ever having an eye appointment.
What makes Costco Optical unique is that it connects you with independent optometrists from the area. What this means is that the optometrist who gives you the exam is not hired or an employee of Costco. They simply are working through the Costco facility.
This is why Costco Optical does not have a standardized list of accepted insurance plans and policies.
So, you might want to call your local Costco Optical before scheduling an appointment to see if your vision insurance is accepted.
Do You Have To Be A Costco Member To Visit Costco Optical?
If you are interested in Costco Optical, you must be a member of Costco first. If you are not a member, you will have to sign up for a membership.
A Personal Membership costs $60 annually, whereas the Gold Star Executive Membership costs $120. The Gold Star plan is simply for businesses, not personal use.
If you are not yet a member of Costco but are interested in their products and optical services specifically, we recommend calling the nearest location to see which vision plans they accept.
That way, you don't pay for a membership only to find out Costco Optical does not accept your vision insurance.
You might still be interested in Costco even if they do not accept your vision plan. After all, Costco offers great products in bulk at a more affordable price.
If you aren't sold on Costco specifically for these goods, you might want to check out Sam's Club too since they offer items in bulk and optical services.
Is Costco Optical Expensive?
Because Costco Optical uses independent optometrists at their locations, the price varies from location to location, though the cost will likely be about the same as any other optometrist in your area.
Getting an eye exam normally costs between $70 and $80 at most Costco Optical locations. Once again, contact your local store to find out exactly how much it will cost.
As for eye care products, they are basically the exact same price as any other eye care store since they sell name-brand products.
Final Thoughts
We wish we could give you a more definitive answer about which vision insurance plans Costco Optical accepts, but it's impossible to do so.
Because Costco Optical uses independent optometrists, it is the doctors who set which insurance plans are accepted, not Costco.
Most locations accept the big named vision insurance plans, but not all.
You should contact your nearest Costco Optical location to find out exactly which plans they accept and how much an eye exam will cost. Remember, you must be a member of Costco!
---
Here are some of my favorite services, products, and Stores
There are affiliate links, so if you do decide to use any of them, I´ll earn a small commission. But in all honesty, these are the exact what I use and recommend to everyone, even my own family.
To see all my of most up-to-date recommendations, check out this resource that I made for you!
BEST Of The Best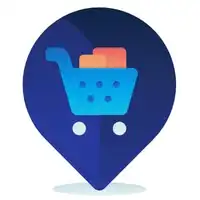 References
https://www.costco.com/optical.html
Recent Posts