Do you know if the Peloton Extended Warranty is transferable to the new user? this is one of the questions our readers ask a lot. Well, we´ve got you covered.
Peloton took the world by storm during the pandemic, increasing its sales exponentially as more and more people started taking the exercise routines indoors, along with most everything else.
Peloton has become such a large part of the fitness industry that a lot of people are probably curious about warranty information, especially when buying used.
So, is the Peloton Extended Warranty transferable? According to the Peloton website, the Peloton warranty is not transferable to the new user. According to Peloton, you can transfer any prepaid credits to a new owner of a Peloton bike or any other Peloton equipment but, unless they have not updated their website recently (which is entirely possible), there's still a big "no" on the warranty transfer. 
However, multiple websites are reporting the exact opposite, for US purchases only.
Is the Warranty Transferable or Not?
No website that is officially affiliated with Peloton is reporting that Peloton has changed its mind on the whole warranty transfer issue. Up until now, Peloton has been very clear about the warranty is non-transferable.
However, a few websites that are explicitly Peloton blogs have announced that as of April 5, 2022, Peloton will now allow warranty transfers to those who purchase and resell Peloton equipment in the US and only in the US.
Now, April 22 was a little over a month ago, so it's entirely possible that Peloton has made the announcement and then not followed up by updating the fine print on the website.
Typically, you wouldn't think that a company the size of Peloton, with all of their shortly-gained popularity, would let such a thing slip by.
But, if you click on the link above, you can clearly see, on Peloton's very own website, that warranties are non-transferable, regardless of where you made your purchase.
Peloton Extended Warranty
As far as Peloton's extended warranty is concerned, the same thing goes. While it is supposedly transferable according to multiple, reputable sources, the Peloton website states that it is not. Fun stuff.
For the sake of erring on the side of the incautious, we're going to go over the "allegedly" new extended warranty coverage that Peloton offers, called the "Peloton Protection Plan," which is Peloton's new term for extended warranty purchases.
The Peloton Protection Plan covers bike or tread devices
It is only applicable to those who live in and made their purchase in the US
It only applies to purchases made after April 5, 2022
You can purchase an extended warranty even if you purchased your Peloton bike or tread device "second-hand"
You have to purchase it within 12 months of your second-hand purchase
The new extended warranty is now 36 months, versus the previous 12 and 27-month options
You can return your original extended warranty and replace it with the new
Extended warranty coverage is $199.00 for the original bike
Extended warranty coverage is now $249.00 for the bike+
Extended warranty coverage is $249.00 for the Tread
Peloton now provides financing options through Affirm
That's a lot of information from non-affiliated Peloton websites for the Peloton website to essentially state that warranties, including extended warranties, are non-transferable.
What Are the Peloton Bike and Tread Warranties?
Peloton offers a limited warranty for both the Bike and Tread devices. It's the same for either variation or covers only non-commercial, in-home use. Anything outside of that is considered to be a violation of the warranty and immediately voids it.
Seems kind of harsh but that's what it is. The warranty coverage applies to refurbished Peloton Bikes as well, so long as they are purchased directly from Peloton and not from a third-party business.
Also, since it is a limited warranty, it only applies to defects that stem from the manufacturer and only within the timeframe of the limited warranty.
There is more to the warranty, however, and it covers various components that go into the Bike and Tread machines.
HD Touchscreen is covered for 12 months from the day of purchase
Pedals and "components" are covered for 12 months
Labor is covered for 12 months from the date of purchase
Software, data loss, damage caused by you, and incidental damage are all factors that are not covered under Peloton's limited warranty.
How to Take Advantage of the Peloton Warranty
According to Peloton, you should immediately cease using the product if you are going to file a claim. Peloton makes it sound as if the thing is going to explode if you don't get off of it, right now.
You'll need to contact Peloton, which everyone who owns a second-hand Peloton anyway, to determine whether or not there is an extended warranty transfer, and give them a few pieces of information.
Peloton requires the serial number, proof of purchase, a full and detailed description of the issue or defect, photographic proof of the defect, and the date you purchased the Peloton Bike or Tread.
From there, Peloton will determine if it is their fault that there is a defect on the Peloton Tread or Bike and if it falls under the limited warranty. Then they will determine whether or not they will repair it or send you a replacement (of the component, not the entire machine).
If Peloton determines that it is a defect that is the fault of Peloton manufacturing, they will bear the total cost of shipping you the replacement component part, so you won't have to worry about paying for shipping.
It's important to be very thorough when you go over the pictures and information regarding your warranty claim.
Anything you miss may end up working against you as Peloton works on "determining" whether or not they are liable for the replacement or repair.
All Things Considered
It's a little frustrating not seeing an official confirmation of warranty transfer options on Peloton's warranty information page, especially since several websites are reporting major changes with Peloton's warranty coverage and transfer options.
Hopefully, Peloton will update their warranty information sooner, rather than later and we can all chalk it up to a slow update and nothing more.
---
Here are some of my favorite services, products, and Stores
Thank you for reading this article. I hope it helps you find the most recent and accurate RV, camping information. Here are some services, products, and Stores that I use and hope you´ll also find helpful.
There are affiliate links, so if you do decide to use any of them, I´ll earn a small commission. But in all honesty, these are the exact what I use and recommend to everyone, even my own family.
To see all my of most up-to-date recommendations, check out this resource that I made for you!
Top Pick
Best RV Supplies
+ Great Products & Services
+ Approved
+ Save Thousands of Dollars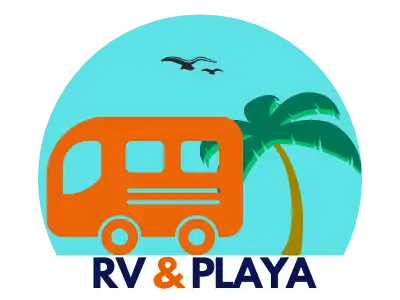 References
https://support.onepeloton.com/hc/en-us/articles/203020505-Peloton-Bike-and-Bike-Limited-Home-Use-Warranty
Recent Posts