Do you know if Jayco's pre-owned RV manufacturer warranty is transferable? this is one of the questions our readers ask a lot. Well, we´ve got you covered.
Jayco is a major manufacturer of Recreational Vehicles (RVs) and is owned by the parent company, Thor Industries. According to Jayco, "The Jayco Family Has Your Back" and that includes a 2 to 3-year warranty on your RV, starting from the date of your purchase. 
So, is Jayco RV warranty transferable? No, Jayco's pre-owned RV manufacturer warranty is not transferable to the new owner. If you are thinking that the warranty will transfer to a new owner while still within the 2 to 3-year window, it won't Jayco stopped allowing warranties to transfer a few years ago, so as a new owner of a used Jayco, even one that is relatively new, you will have to purchase a third-party warranty. 
Jayco offers its customers a 2-year limited warranty as well as a 3-year warranty that covers manufacturer defects associated with the structure of the Jayco RV.
It may not sound like much of a warranty but it's a little bit better than standard competitor warranties.
The limited warranty portion covers mechanical parts while the 3-year portion covers structural. So, all in all, everything is covered within those 2 years until that portion of the warranty falls off, then you have 1 remaining year for the structural portion of the warranty.
Jayco's Chassis Warranty
Jayco's chassis warranty isn't necessarily Jayco's since they don't manufacture the chassis during the manufacturing process of the RV.
Apparently, according to Jayco forums, there is a 5-year chassis warranty that is transferable. However, you would have to contact Jayco to see how that works.
The problem is, whether or not it is a Jayco warranty that you are dealing with when it comes to potential transfers. The last known manufacturer that built the chassis for Jayco RVs was Lippert. 
Whether or not it is Lippert that does the warranty transfer or Jayco themselves, is not known. What you would have to do is contact either Jayco directly or the dealer from which you purchased the RV.
Read also: Buying A Jayco Swan Outback (9 Helpful Tips)
Other Warranties
That's not where it ends either. Jayco doesn't manufacture a lot of different components on their RVs and there are warranties on those components.
Huber: 25-year warranty on their decking (if applicable)
Dicor: 20-year warranties on all of their material
Tredit: Lifetime warranty on their aluminum wheels
Shaw: 7-year warranty on their vinyl flooring (if applicable)
Intervac: 6-year warrant on their central vacuum system
BGS Graphics: 5-year warranty
Winegard: 5-year warranty on antenna parts
Samsung: 5-year warranty on their refrigerators and their digital inverter compressor
Congoleum: 3-year warranty on their flooring
MORryde: 3- year warranty on their rubber pin box assembly
Onan: 3-year warranty on their generator
Standard Technologies: 3-year warranty on their fuel pump system
To find out what is transferable and what is not, would involve a lot of fine print reading. However, at least we know that the chassis warranty is transferable, according to Jayco, and that is something that would probably have to be worked out with Lippert, assuming that Jayco is still contracting them for the chassis construction.
Read also: 5 Most Common Jayco Roof Problems (Solved!)
Is Jayco's Warranty Worthwhile?
It's certainly worthwhile when you compare it to Jayco's closest competitors. Jayco's warranties, although they sound short at just 2 years, are twice the amount that most other RV manufacturers offer their customers, so there is something to be said about that.
Jayco has a pretty stringent manufacturing process which allows them to offer longer and more extensive warranty coverage on their RVs.
Through Jayco's Quality Assurance Testing program, their structural designs are rigorously put through their paces, and only the designs that pass, make it to the final manufacturing process.
For instance, according to Jayco, all of their laminated walls are bonded using 144 tons of pressure that holds the bonding in place for 16 minutes.
While the mathematics on the structural integrity of such a bond is probably left to someone qualified for such calculations, a vice grip bonded 2 x 4 to 2 x 4, using only Elmer's Glue, will hold together stronger than carpenter nails, if that gives you any sort of idea.
Also, the data from claims that are submitted for warranty coverage is maintained by Jayco and used to target particular problematic areas, such as a pattern of warranty claims filed for the same problem.
Jayco then uses that data to eliminate the problem from the source, driving down the number of warranties claimed for the same problem on their succeeding models.
Filing a Warranty Claim
Filing a warranty claim with Jayco isn't too difficult for a prospect, so long as you know who to call. You don't even have to contact Jayco directly.
All you need to do is contact the dealer that sold you the Jayco as they will be authorized to make the repairs or exchanges necessary to honor the warranty.
Contact the dealer that sold you your Jayco RV
Only contact them if you discover a defect that is structural or mechanical within the 3 or 2-year timeframe respectively
Schedule an appointment
All of the information about your warranty, along with the 15 or so other warranties for various parts and components inside your Jayco RV, can be found in your owner's manual, which means you should protect that thing like it's made of gold.
Any question that you have as to whether or not something is covered, something that you found to be defective, you can find the answer in your Jayco manual. Once you bring your Jayco down to the dealer, they will inspect the defect thoroughly before proceeding with either a repair or a replacement.
We say "replacement" because if the defect is structural, then the entire RV may have to be replaced in its entirety.
The same goes with the chassis as some things cannot simply be replaced without replacing the entire RV.
Read also: Jayco Telescopic Arms / Repair – Replacement Lifting Mechanism
Final Thoughts
Although the standard warranties that come with a Jayco are not transferrable, some are, since there are over 15 separate warranties that come with any one Jayco RV.
You may be surprised at which ones do and which ones don't.
For the best information, direct your inquiry to one of the many manufacturers listed above, contact the dealership that sold you the Jayco, or contact Jayco directly.
---
Here are some of my favorite services, products, and Stores
Thank you for reading this article. I hope it helps you find the most recent and accurate RV, camping information. Here are some services, products, and Stores that I use and hope you´ll also find helpful.
There are affiliate links, so if you do decide to use any of them, I´ll earn a small commission. But in all honesty, these are the exact what I use and recommend to everyone, even my own family.
To see all my of most up-to-date recommendations, check out this resource that I made for you!
Top Pick
Best RV Supplies
+ Great Products & Services
+ Approved
+ Save Thousands of Dollars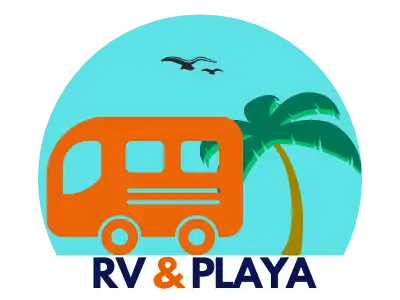 References
https://www.jayco.com/blog/what-a-warranty-says-about-an-rv/
https://www.jayco.com/faqs/buy-sell/
Recent Posts