Do you know how to get a boat title in Texas or a boat registration in Texas? this is one of the questions our readers ask a lot. Well, we´ve got you covered.
Are you planning a fishing trip to Texas? Or buying a new or used boat? Or even making plans to transfer your fishing boat permanently to the Lone Star state?
If any of these are true for you, you should know how to get a boat title in Texas.
So, how to get a boat title in Texas? Either in-person, online, or by mail; you will have to submit an application for having your boat or outboard engine titled. With the application you will have to also provide other additional documentation, depending on whether you have bought a new or used boat.
All boats titled in Texas also need to be registered and issued a registration decal, when used on Texas public waters.
So let's get into more detail about the whole process.
How to get a boat title in Texas?
To get a boat title in Texas you have to submit an application to TPWD and also pay a tax of 6.25% of the sale price.
Unless you are transferring the title in your name to Texas when you need to pay a $15 new residence tax. And a $27 Certificate of Title fee.
When submitting an application you will have to have filled out a form PWD 143 for a boat, or PWD 143 for an outboard motor and a signed bill of sale.
But also the Manufacturer's Statement of Origin (MSO) if brand new, or Texas or out of state title/registration along with the previous owner or a legal representative with authorization and original signed title for a used boat.
Why do I need to get a title for my boat?
Title for your boat in Texas is needed because it is required by the law. But, it also provides some benefits of ownership.
The first is protection from theft and illegal sale of stolen boats. Which also a reason why you should never purchase a boat or outboard engine without a title. Unless it is brand new from the manufacturer or a dealership.
Titling ensures that stolen boats are very hard to sell or buy. While registration makes it easier to find and recover after the fact.
Read also: Can You Trade an RV For A Boat? (Sailboat and Pontoon Boat)
Which boats must have a title in Texas?
Broadly speaking, all boats not operated by the Coast Guard must be titled:
All motorized watercraft of any length, including the sailboats and yachts with an auxiliary engine,
All non-motorized watercraft of length of 14 feet or more, including sailboats and yachts,
All internal combustion outboard engines, irrespective of the fuel they are powered by.
Where can I find HIN/MIN?
The hull identification number (HIN) is almost always affixed to the starboard corner of the transom of your boat. But if you are a novice around the boats that can be hard to find.
When you stand behind your boat, a transom is its "rear" end, the vertical panel you are facing. And the starboard side is the right side.
In its upper corner, you should find a little plate with a HIN stamped on it.
While the Motor Identification Number (MIN) you will find either on the lower unit of the outboard motor, or its lower unit bracket.
Can I use in Texas a boat titled in another state?
If your boat is titled or registered in another state, depending on which one is required in it, you can use it in Texas without having to acquire a Texas title for it. But with some limitations.
The first limit is that you are not allowed to use it for longer than 90 consecutive days with the out-of-state title or registration. After this period, you will have to get a Texas title and registration.
But to use it in this period, you will have to get a temporary use tax permit. To acquire it, you will have to pay a $150 fee for each permit you need, and permits are separate for a boat and outboard engine.
And also to submit filled form PWD 1434 at any TPWD office, or participating county tax assessor/collector office.
Do I need to register my boat in Texas?
If you wish to use your boat on public waters in Texas, you will have to have it properly registered. Registration is required for all types of boats that already must have a title on them.
The exception is non-motorized boats shorter than 14 feet, and all vessels longer than 114 feet. But also boats with an out-of-state registration that will not be used in Texas for more than 90 consecutive days.
Registering a boat in Texas is the easiest done at the same time when titling it. After all, you will have to submit the same documentation and same forms which can be done at the same time.
You will also have to pay a registration fee, which depends on the class of the boat:
Class A – boats less than 16'' or livery boats longer than 16'' – $32
Class 1 – boats between 16'' and 26'' – $53
Class 2 – boats between 26'' and 40'' – $110
Class 1 – boats longer than 40'' – $150
As the fees are subject to change, you should check the TPWD page for the correct amounts or inquire at their offices.
Read also: Can You Pull a Boat Behind a Pop up Camper? (Full Guide)
How to replace a lost or destroyed title?
In case your title is lost or destroyed, you can very easily get it replaced. You can do it in person, by submitting a filled-out form PWD 143M for a boat or PWD 144M for the outboard engine at a TPWD office or a county tax collector office.
Another option is to do it all online, through TPWD's website.
In both cases, you will be due a Certificate of Title fee of $27 and can expect to receive the title within 21 days after being processed.
Except is you pay the Quick replacement fee when the title is mailed one day after being processed.
Conclusion
A tittle on a boat and outboard engine is required in Texas for all motorized boats and those longer than 14 feet.
To get your boat titled, all you have to do is submit the proper application to the Texas Parks ; Wildlife Department, along with paying all necessary fees.
---
Here are some of my favorite services, products, and Stores
Thank you for reading this article. I hope it helps you find the most recent and accurate RV, camping information. Here are some services, products, and Stores that I use and hope you´ll also find helpful.
There are affiliate links, so if you do decide to use any of them, I´ll earn a small commission. But in all honesty, these are the exact what I use and recommend to everyone, even my own family.
To see all my of most up-to-date recommendations, check out this resource that I made for you!
Top Pick
Best RV Supplies
+ Great Products & Services
+ Approved
+ Save Thousands of Dollars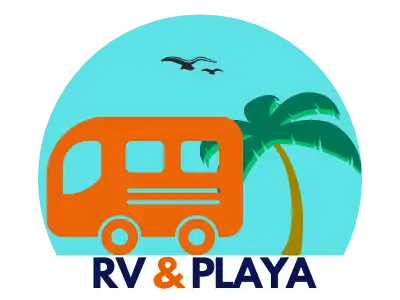 References
https://tpwd.texas.gov/regulations/outdoor-annual/boating/title-registration-id-requirements/title-requirements
https://tpwd.texas.gov/faq/fishboat/boat/registration_and_titles/#faq13
Recent Posts