Getting a travel trailer registered in the State of California is easily done, however, the cost depends on a couple of factors.
The size of your travel trailer places it in one of two categories. It will either be registered as a Permanent Trailer or as a Trailer Coach.
So, how much does it cost to register a travel trailer in California?
On average to register, a travel trailer in California you can expect for Permanent Trailer Identification original fee of around $20 (for trailers smaller than 16' by 8') with a renewal fee of $10 every five years. For trailer coaches, the fee is calculated by visiting California's DMV website and entering the information.
As long as you own a trailer that doesn't exceed the length and width determination for Permanent Trailer Identification, you won't have to worry about paying too much in fees.
However, if you own something that California classifies as a Trailer Coach, you will pay a whole lot more. 
What's The Difference Between PTI And A Trailer Coach?
PTI registered travel trailers are no more than 16' by 8' in length and width respectively. Anything that's larger than that is considered a Trailer Coach.
Enter your Trailer Coach Type and Model Year
Select Trailer Coach
Choose Gas, Hybrid, Diesel, Electric. or Other
Select Purchase Price
Select Month/Day/Year
Enter your County and Zip
For instance, if you enter the year of manufacture as 2008, with a purchase price of $25,000, purchase date of August 5, 2008, and Newark in Alameda County, your fee is calculated to be $2,400 when you include $2,188 in taxes on top of the $212 fee.
For a trailer that may be a foot longer than the 16' limitation for PTI registration, that sounds like a lot, and it is. However, that's the way California does it.
The standard registration fee—minus the taxes—is $212 which is a 94% increase over the standard $20 fee for PTI.
The registration fee for a PTI decreases to $10 every five years once the initial registration is paid and taken care of.
Of course, there's more to it than what just goes into the registration. California is not known for its simplicity.
Read also: How Long Does It Take To Get a Duplicate Title In California (Real FACTS)
PTI And Trailer Coach Registration
By California law, you have to register your trailer within ten days of purchase. If you purchase it from a dealership, you won't have to worry about anything, since the dealer will do it for you.
If it's from a private seller, you'll have ten days to get down to the DMV and start the process.
Now the registration fee is $20 for a PTI but you'll also need to cover fees for both taxes and licensing. Here are the things you'll need to complete the registration process:
Application for Title or Registration
Proof of Ownership—Bill of Sale is acceptable
Smog Certification—if it's gasoline/diesel powered
Transfer Fee if applicable
Registration Fee
Tax Fee
Vehicle License Fee
The smog certification won't apply if it's a pull-behind, however, a motor RV will require it, and it's something that you'll have to get from the California Highway Patrol through a vehicle inspection.
A Bill of Sale is completely acceptable as proof of ownership. It will need to be signed by both the seller and the purchaser.
The Application for Title or Registration is pretty standard paperwork for the DMV.
Section 1: Vehicle Information
Section 2: Owner Information
Section 3: Owner/Lienholder Information
Section 4: Odometer Information
Section 5: Date of Purchase Information
Section 6: Cost Information
Section 7: Out-of-State
Section 8: Military Service Information
Section 9: Certifications
Once you've submitted the Application, Bill of Sale, and paid your fees, your travel trailer will be registered and will receive plates.
Trailer Coaches
Trailer coaches cannot exceed 8 and ½' in width and cannot exceed 40' in length.
The aforementioned calculator is how you will determine what fees and taxes will be assessed when registering a Trailer Coach.
Trailer Coaches are largely considered to be similar to an actual mobile home and are subject to many of the same permits that mobile homes require, such as plumbing and electrical inspections and qualifications.
Your registration filings will be the same as for a PTI, however, you'll also have the additional fees and you will be required to pay for your registration on an annual basis.
The problem is, the above-mentioned state taxes are applicable each year as well.
The only difference on a year-by-year basis is that the Trailer Coach is one year older, while the level of state taxes does not decrease very much.
Does California Require Insurance On Travel Trailers?
If you tow a trailer of any kind out onto California roadways, you'll need a minimum level of liability insurance.
Part of that is because California is one of the most dangerous states to drive in, so they don't mess around when it comes to insurance.
As far as legal terminology is concerned, California doesn't require you to have additional insurance on your travel trailer.
However, it's a good idea to do so as the damage a travel trailer can cause in an accident can be extensive.
For the most part, this will be a category that's defined within your auto insurance policy and will include a travel trailer—an extra minimum requirement that you normally wouldn't add if you don't own a travel trailer.
Additionally, if your travel trailer weighs more than 1,500lbs—which most do unless your travel trailer is nothing more than a mattress on wheels—you are required to have an additional braking system on the travel trailer.
Final Word
So long as your travel trailer falls under the Permanent Trailer Identification category, you don't have much to worry about, as the fee is a one-time $20 followed by $10 every five years.
Unfortunately, travel trailers are turning towards the bigger is a better market model in many ways.
Anything that exceeds California's stipulation as to what defines a PTI is going to be costly, and you'll have to dish out the cash every year.
California remains one of the most expensive states to live in and it shows, even when it comes to travel trailers.
---
Here are some of my favorite services, products, and Stores
Thank you for reading this article. I hope it helps you find the most recent and accurate RV, camping information. Here are some services, products, and Stores that I use and hope you´ll also find helpful.
There are affiliate links, so if you do decide to use any of them, I´ll earn a small commission. But in all honesty, these are the exact what I use and recommend to everyone, even my own family.
To see all my of most up-to-date recommendations, check out this resource that I made for you!
Top Pick
Best RV Supplies
+ Great Products & Services
+ Approved
+ Save Thousands of Dollars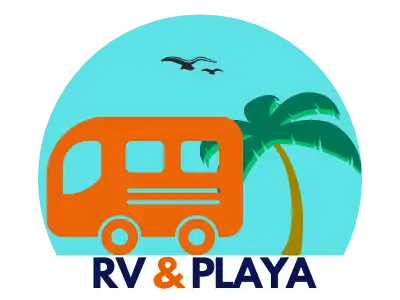 References
https://www.dmv.ca.gov/portal/handbook/recreational-vehicles-and-trailers-handbook-2011/towing-your-trailer-safely/
Recent Posts