Have you ever asked yourself or your friend how much the 2021, 2020, 2019, or 2018 Chevy Tahoe can tow or pull? Well, you are at the perfect place to find the answer to such a question.
Chevrolet Tahoe is a full-size SUV named after one of the most magnificent lakes in the world, and which is rivaling its namesake in popularity for decades.
Tahoe is one of the best large SUVs made in America, and this fact is apparent from its sales figures, as it is every year either in the top.
Most of the years it has been among the top 3, but some years it managed to come on top while outselling the next competitor 2 to 1.
The newer generations come with the 3-row seating, either in 8 or 7-seats configuration with captain's chairs in the second row.
So, how much can a Tahoe tow? A Chevy Tahoe has the maximum towing capacity of between 5,000 and 8,400 pounds, depending on the engine and type of hitch used for towing.
Below you can find the most common towing capacity of the Chevy Tahoe based on years which included:
The 2021 Chevy Tahoe can tow around 8,400 lbs
The 2020 Chevy Tahoe can tow around 8,500 lbs
The 2019 Chevy Tahoe can tow around 8,600 lbs
The 2015 Chevy Tahoe can tow around 8,600 lbs
The 2013 Chevy Tahoe can tow around 8,500 lbs
The 2008 Chevy Tahoe can tow around 8,200 lbs
The 2007 Chevy Tahoe can tow around 8,200 lbs
The Tahoe z71 can tow around 8,300 lbs
What Is A Chevy Tahoe Towing Capacity?
There are many factors that have an impact on the maximum towing capacity of any vehicle, engine, rear subframe construction, rear suspension, and so on.
When it comes to Chevy Tahoe, four factors are crucial, the type of hitch used, the engine option it came with, drive type, and the presence of the Max Trailering Package.
All trim levels and all engine and other options configurations have the same 5,000 pounds maximum towing capacity when a weight-carrying hitch is used.
But when a weight-distributing hitch is used, the towing capacity is substantially larger and differs depending on the engine.
If additionally the Max Trailering Package is installed, the towing capacity can grow even more.
The newest generation of Chevy Tahoe can have one of the three possible engines.
They are two EcoTec3 gasoline V8 engines, 5.3 liters L84 and 6.2 liters L87, and the 3.0 liters Duramax I6 diesel engine.
Whether a Tahoe has Max Trailering Package or not, and whichever engine it has equipped, the 4WD drive system decreases its towing capacity by 200 pounds
Depending on the engine and presence of the Max Trailering Package, the maximum towing capacities of a 2WD Chevy Tahoe are:
5.3 liters V8 – maximum towing capacity is 7,900 pounds
5.3 liters V8 with MTP – maximum towing capacity is 8,400 pounds
6.2 liters V8 – maximum towing capacity is 7,800 pounds
6.2 liters with MTP V8 – maximum towing capacity is 8,300 pounds
3.0 liters diesel – maximum towing capacity is 8,200 pounds
3.0 liters diesel with MTP – maximum towing capacity is 8,200 pounds
Below you can find the 2021 – 2007 Chevy Tahoe Towing Capacity which included:
| Year | Chevy Tahoe Towing Capacity |
| --- | --- |
| 2021 | 8,400 pounds |
| 2020 | 8,500 pounds |
| 2019 | 8,600 pounds |
| 2015 | 8,600 pounds |
| 2013 | 8,500 pounds |
| 2008 | 8,200 pounds |
| 2007 | 8,300 pounds |
Does A Chevy Tahoe Come With A Towing Package?
All of the new Chevy Tahoe SUVs come equipped with class IV hitch receiver with a 2-inch tube.
It is made of high-grade materials, and more than good enough for the maximum towing capacity a Tahoe can have.
The vehicles also come equipped with a 7-pin trailer tow wiring harness, so in the essence, all you need are the hitch ball mount and hitch ball itself.
But, Chevy also offers two equipment packages that greatly improve towing experience and have some features that make trailering much easier and enjoyable, not to mention safer.
These are the Advanced Trailering Package and Max Trailering Package.
The lower equipment level one, Advanced Trailering Package contains the brake controller, hitch-guidance view on the camera system, and Smart Trailer Integration.
Read also: What Percentage Of Towing Capacity Is Safe? (Best Tips!)
On the Premier and High Country trim levels the Trailer Side Blind Zone Alert is also present.
The Max Trailering Package includes all of the above and adds an enhanced version of the cooling radiator, that handles the heat produced by both engine and transmission.
While on the LS, LT, and RST trim levels; it also contains the addition of the 2-speed active transfer case if the vehicle has a 4WD drive system.
Besides these packages, as a dealership option, there are around 30 additional towing-specific parts to choose from.
Various hitch balls, fixed and adjustable hitch ball mounts, wireless brake controllers of a different type than the standard one, 7- to 4-pin wiring harness adapter, and so on.
So, how much can a Tahoe tow with a tow package? On average a Chevy Tahoe with 2WD and the available max towing package can tow up to 8,600lbs.
What Towing Aides Are Available On A Chevy Tahoe?
If you know that Chevy Tahoe can have either 7 or 8 seats, you might erroneously assume that it is just a people carrier.
But in reality, it is a jack of all trades, it is also an excellent towing vehicle that comes chock-full of various towing aides.
The most important towing aid present on Tahoe is the Trailer Sway Control which works in tandem with the StabiliTrak ESC system.
It is a sensors-based system for detecting sway, and when this SUV is equipped with an electronic brake controller it will also use the trailer's brakes to stabilize it.
The Hill Start Assist is a system that will help you when starting on a slope and works by keeping the brakes engaged for a short while.
This prevents the vehicle from rolling back, which happens during the fraction of the second after depressing the brake pedal and before engaging the accelerator pedal.
Similar systems for autonomous braking are four different Grade Braking programs, which in four different situations work on maintaining constant speed while driving downhill.
Chevy Tahoe also has a dedicated Tow/Haul drive mode, which changes settings and shift points of the 10-speed automatic transmission.
The changed settings will prevent the transmission from hunting the proper gear while the engine is under a higher load due to the weight of the trailer.
Arguably to most comprehensive towing aides are the in-vehicle trailering app and MyChevrolete mobile app.
Both are providing you with a comprehensive checklist of things you should do before starting the engine of your Tahoe when towing a trailer.
Both in-vehicle and phone app will provide you with the option to test its lights and read the tire pressure.
Read also: Types of Trailer Hitches and Hitch Classes
What is MyChevrolet Phone App?
It is a phone app that practically turns your camper trailer into a smart-home on wheels.
The biggest strength of the phone app is that if your trailer is of the "smart" type, you can control many of its functions with your phone.
From simple turning on and off of lights and ACs to checking the sensors' readings for tanks, batteries, and so on.
On supported trailers, you can even control slide-outs and awnings, start up the electric generator, and even adjust the trailer's jacks.
Of course, these options are not available while the trailer is in motion, for safety reasons.
What You Can Tow With A Chevy Tahoe?
A Chevy Tahoe is an exceptionally capable towing vehicle and when properly equipped it can pull up to 8,400 pounds.
This number can be achieved by equipping a 2WD drive system version with the Max Trailering Package.
But realistically, everyone will prefer the version with a 4WD drive system, which has 200 pounds lower towing capacity.
With it, you can tow practically anything.
When it comes to some specialized trailer types, such as a boat, utility, or some smaller camper trailer types; Tahoe can pull them practically all.
Only some of the largest camper trailers and toy-haulers can have the capacity to exceed the weight limit of a Tahoe.
And those are the road monsters of 35 or more feet in length.
The majority of camper trailers are in the range of between 5,000 and 7,000 pounds when fully loaded for a trip.
So, they are well within Tahoe's maximum towing capacity.
---
Here are some of my favorite services, products, and Stores
Thank you for reading this article. I hope it helps you find the most recent and accurate RV, camping information. Here are some services, products, and Stores that I use and hope you´ll also find helpful.
There are affiliate links, so if you do decide to use any of them, I´ll earn a small commission. But in all honesty, these are the exact what I use and recommend to everyone, even my own family.
To see all my of most up-to-date recommendations, check out this resource that I made for you!
Top Pick
Best RV Supplies
+ Great Products & Services
+ Approved
+ Save Thousands of Dollars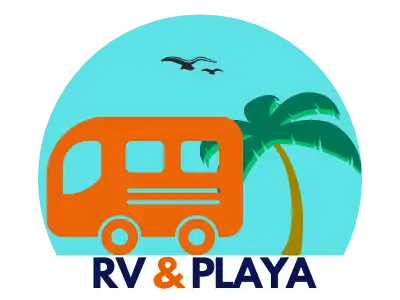 References
https://www.chevrolet.com/suvs/tahoe
Recent Posts