Do you know how much Subaru Ascent can Tow? this is one of the questions our readers ask a lot. Well, we´ve got you covered.
The Subaru Ascent is a 7 to 8 passenger sport utility vehicle. Upon first glance, you wouldn't think that it could tow much of anything, especially considering the fact that it has a 2.4L 4 cylinder engine.
So, how much a Subaru Ascent can tow? The truth is, the Subaru Ascent can tow between 2,000 and 5,000lbs, a surprising load considering its smaller engine. The exact number is 5,004 lbs, according to Subaru. That's not a bad weight limit on the towing capacity by any means, especially because a four-cylinder engine wouldn't have hauled a child's toy wagon ten years ago.
Which Subaru Ascents Are Rated For 5,000 lbs?
2019, 2020, and 2020 Subaru Ascents are all rated for 5,000lbs. That doesn't include the lower-level trims that they may be available in. All three vehicles have the same, 2.4L four-cylinder engines with 260hp.
Of course, to tow that kind of weight, you'll have to invest in a Class III trailer hitch package, as the Subaru Ascent doesn't come with that equipment. The trailer that's being towed also has to have its own braking system. 
The base model Subaru Ascent can only tow half of the capacity of the aforementioned models and years. The Subaru Ascent Touring, Limited, and Premium trims are all capable of hauling 5,000 lbs. 
These three Subaru Ascent Trims are the only SUVs in the Subaru lineup that are capable of towing up to 5,000 lbs.
Subaru 2019 Outback: Can tow up to 2,700 lbs
Subaru Forester: Can tow up to 1,500 lbs
Subaru 2020 Outback: Can tow up to 3,500 lbs
Read also: How to Measure Towing Capacity, GVWR, GCWR, Truck, Trailer
What Features Make The Subaru Ascent Capable Of Towing 5,000 lbs?
It's not often that you come by a towing package for up to 5,000 lbs that are handled efficiently by a four-cylinder engine. Four-cylinders are known for their fuel economy, not hauling around small campers and larger boats.
The engine used in the Subaru Ascent is called an FA24 turbo boxer. It has 277 foot-pounds of torque between 2,000 and 4,800 RPMs. The Subaru Ascent is also the largest vehicle in Subaru's extensive library of vehicles.
If you didn't think such a small engine was capable of pulling 5,000 lbs up a steep mountain pass, you'll have to go back to the drawing board and rethink everything.
The Class III hitch that is required is capable of handling anything between 3,000 and 8,000 lbs, well within the Subaru Ascent's window.
Read also: Types of Trailer Hitches and Hitch Classes // Towing Hitches (Explained)
What Kind Of Trailer Hitches Can You Use With The Subaru Ascent?
According to Subaru, you'll need a Class III trailer hitch to tow up to the vehicle's capacity. Of course, you could get a CLass II or a Class I if you don't plan on towing anywhere near 5,000lbs. However, where's the fun in that?
Class III trailer hitches have tongue-weight capacities that range from 350lbs to 800lbs and are capable of towing up to 8,000 lbs.
There are plenty of options to choose from. Unfortunately, the Subaru Ascent doesn't come with a receiver hitch, which means that it also doesn't come with a hitch ball mount, nor the hitch ball itself.
You'll have to purchase all of these separately and while some come packaged together—as in, including more than just the receiver, ball, or hitch ball mount—most do not and will have to be obtained individually.
However, if you're interested in the Subaru Ascent because of its towing capabilities, then that's just the price that comes with the territory.
Read also: Class 3 Trailer Hitch – Types & Receiver (Explained)
Can You Use A Weight Distributing Hitch On The Subaru Ascent?
Subaru Ascents are put together using a unibody frame design. This means that the frame of the vehicle's chassis is put together piece by piece in accordance with the other parts around it.
Unibody frames are not designed to handle a weight distributing hitch.
The frame of the Ascent already has some built-in "sway-control" features and if you combine a weight distributing hitch with a weight-distributing design, you'll get an overload of weight distribution, and/or both will be out of sync, which could tear up your chassis. 
It's an easy mistake to make. There is still a lot of full-body or "ladder" frames incorporated in larger trucks and some SUVs. A weight distributing hitch is fine for those types, just not for the Subaru Ascent.
Be sure to check the full description of any hitch receiver that you consider purchasing for the Subaru Ascent so that you can avoid this.
Final Word
Subaru has put together quite the robust little four-cylinder SUV, capable of towing 5,000 lbs.
That's a lot to ask of such a small engine yet Subaru managed to not only achieve it but designed it so that you don't have to worry about steep climbs under heavy loads either.
If you're on the lookout for a great, family-size vehicle that has plenty of mileage economy and can tow small campers or boats, look no further than the Subaru Ascent.
---
Here are some of my favorite services, products, and Stores
Thank you for reading this article. I hope it helps you find the most recent and accurate RV, camping information. Here are some services, products, and Stores that I use and hope you´ll also find helpful.
There are affiliate links, so if you do decide to use any of them, I´ll earn a small commission. But in all honesty, these are the exact what I use and recommend to everyone, even my own family.
To see all my of most up-to-date recommendations, check out this resource that I made for you!
Top Pick
Best RV Supplies
+ Great Products & Services
+ Approved
+ Save Thousands of Dollars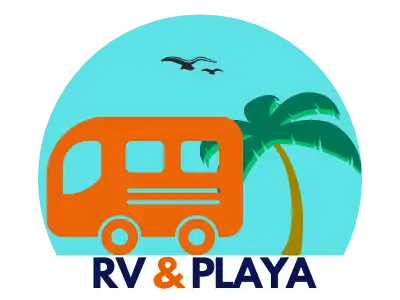 References
https://tractionlife.com/subaru-ascent-towing-capacity/
Recent Posts