Have you ever asked yourself or your friend how much the 2021, 2020, 2019, or 2018 RAV4 can tow or pull? Well, you are at the perfect place to find the answer to such a question.
When it comes to compact crossover SUVs one name stands out, the name of the model that started the whole trend, the Toyota RAV4.
The somewhat cryptic name stands for "Recreational Active Vehicle, 4-wheel drive" and is synonymous with vehicles that offer advantages of both compact cars and SUVs.
Higher cargo volume, good visibility, and elevated driver's position, loads of legroom; but also easy maneuvering, good fuel economy; in a compact package.
Toyota RAV4 is the OG crossover SUV, but still going strong, and for decades it's been the 4th best-selling SUV/pickup in the US, behind the F-series, Silverado, and Ram trucks.
So, how much can a RAV4 tow?
In a basic configuration RAV4 can tow up to 1,500 pounds, but when properly equipped that number grows to 3,500 pounds. To get the most of its capacity, you need to equip it with the optional towing package.
Below you can find the most common towing capacity of the RAV4 based on configuration which included:
The RAV4 LE Hybrid, XLE Hybrid, Premium Hybrid can tow up to 1,750 lbs
The RAV4 Prime can tow up to 2,500 lbs
The RAV4 Adventure can tow up to 3,637 lbs
The RAV4 V6 can tow up to 3,500 lbs
The RAV4 trd can tow up to 3,500 lbs
The RAV4 Limited can tow up to 1,500 lbs
The RAV4 Sport can tow up to 1,500 lbs
But, let's get to more of the details of these numbers.
What Is A Toyota RAV4 Towing Capacity?
Toyota RAV4 is a compact crossover SUV, which means that it shares the chassis design with the passenger cars, in other words, it's a space-frame type.
This design has advantages, but also some drawbacks too, and one of them is a lesser ability to withstand certain forces present when towing large loads.
Since the first generation of RAV4, it has featured this type of design, and also the same maximum towing capacity numbers.
In its basic configuration, it was and is 1,500 pounds, and when equipped with all towing gear 3,500 pounds.
Because it is an SUV intended first and foremost for providing the enjoyment of driving across the country with some light off-roading, it was never intended to compete with trucks.
But there can be a slight misunderstanding about the maximum towing capacity when it comes to the trim levels.
While towing package is an optional dealership accessory, many dealers actually opt to include them in some trim levels as a premade configuration:
LE, XLE, XLE Premium, Limited – not included, available as an option
Adventure, TRD Off Road – included, available at no additional costs
So, if you are on the market for a new Toyota RAV4, you should be aware that the Adventure and TRD trim levels come with towing package installed at many dealerships.
For all other trim levels, in case that you desire so, you can choose it as a separate optional equipment package.
Read also: Types of Trailer Hitches and Hitch Classes
Below you can find the 2021 – 2013 Toyota RAV4 Towing Capacity which included:
| Year | Toyota RAV4 Towing Capacity |
| --- | --- |
| 2021 | 3,500 lbs. |
| 2020 | 3,500 lbs. |
| 2018 | up to 3,500 lbs. |
| 2017 | up to 3,500 lbs. |
| 2016 | 1,500 lbs. |
| 2014 | 1,500 lbs. |
Does A Toyota RAV4 Come With A Towing Package?
Toyota RAV4 is not primarily intended for towing trailers, which is obvious from the fact that as standard most of the trims come without any practical towing equipment.
As it is characteristic for the whole class of compact SUVs, it is a people carrier, not a cargo mover.
That doesn't mean that it can't be used as a towing vehicle, just that the equipment needed for pulling a trailer is an option, and not part of standard equipment.
So, yes, Toyota RAV4 can come with a towing package and one which is more than good enough for its class.
So, what is in the towing package?
Toyota RAV4 tow package, which many dealerships call the Tow Prep Equipment package, is made of three essential parts you need for towing a trailer.
The first is a class II hitch receiver, an OEM part of the standard Toyota quality, that mounts on the rear subframe and without which the towing is just impossible.
Together with the receiver, an appropriate hitch ball mount is also installed to the vehicle.
The second part is the 4-pin towing wire harness, that provides power wiring for the brake lights, turn signals, and tail light on a trailer.
Lastly, you can choose to have included a 2-inch trailer hitch ball, but it is always better to first check whether it fits your trailer before opting for it.
Unfortunately, the tow package does not include a trailer brakes controller, so you will have to purchase it separately.
Read also: What Percentage Of Towing Capacity Is Safe? (Best Tips!)
What Towing Aides Are Available On A Toyota RAV4?
Toyota RAV4 is not intended to be a workhorse towing vehicle, but an adventure and recreational vehicle.
This is the reason why it doesn't come equipped with some towing aids that are standard for some other types of vehicles, such as pickup trucks.
It doesn't mean that you will get a vehicle with absolutely no aides at all, but you shouldn't expect a lot of fancy stuff.
The most important towing aid that you will find on a Toyota RAV4 is the TSC, Tow Sway Control, program.
Since the model year 2016, all trim levels come equipped with this stability control program.
Its function is to detect and cancel out any unwanted movement of the trailer.
This is very important in the situation of strong crosswinds, that can easily destabilize not just the trailer, but the towing vehicle also.
With its corrective actions, using brakes and engine, it will bring under control a trailer when there is a danger of it jack-knifing.
It is part of the Vehicle Stability Control system, and it works completely autonomously without any user inputs.
What You Can Tow With A Toyota RAV4?
While the maximum towing capacity of 3,500 pounds may sound like "just" to some people, it actually offers you a wide range of options.
It is, after all, a vehicle marketed for people who enjoy an active life with an occasional venture in the big open wild and light offroading.
The majority of utility trailers weigh around 700 pounds, but generally, their weight ranges between 300 and 1,200 pounds.
So with a Toyota RAV4, you can tow a respectable 2,300 to 3,200 pounds of stuff on it, depending on its weight.
A couple of recreational vehicles, such as snowmobiles, ATVs, jet skis, motorcycles, etc; are well within the RAV4's capabilities.
If you have a need to transport some, a couple of goats or pigs, or a horse; are also something you can.
There are many decently sized fishing and sailing boats, of around 20-22 feet in length, that can be towed with this SUV, but also many aluminum hull boats too.
When it comes to camper trailers, your options are even wider.
Though you will not be able to tow many full-size travel trailers, as their weight generally ranges between 5,000 and 7,000 pounds, many are fitting to RAV4's towing capacity.
For example, the Jayco Hummingbird camper trailer is just 2,800 pounds.
Besides traveler trailers, there are many types of trailers that are under the 3,500 pounds limit, popup trailers, teardrop, A-frame, tent trailers, and so on.
Final Thoughts
When it comes to compact crossover SUVs, there isn't more OG than the Toyota RAV4, it is the original.
Its quality is the usual Toyota level of excellence, and currently, you can find a good number of them on the used car market and in good condition.
After all, millions were sold in the US over the years.
Whether you have one or planning to buy a new or used one, you might be interested to know that its maximum towing capacity is 3,500 pounds, when properly equipped.
It can come with an optional tow equipment package, which is needed for the actual towing of a trailer.
While its capacity will not win any competition, there are many things you can pull with it.
---
Here are some of my favorite services, products, and Stores
Thank you for reading this article. I hope it helps you find the most recent and accurate RV, camping information. Here are some services, products, and Stores that I use and hope you´ll also find helpful.
There are affiliate links, so if you do decide to use any of them, I´ll earn a small commission. But in all honesty, these are the exact what I use and recommend to everyone, even my own family.
To see all my of most up-to-date recommendations, check out this resource that I made for you!
Top Pick
Best RV Supplies
+ Great Products & Services
+ Approved
+ Save Thousands of Dollars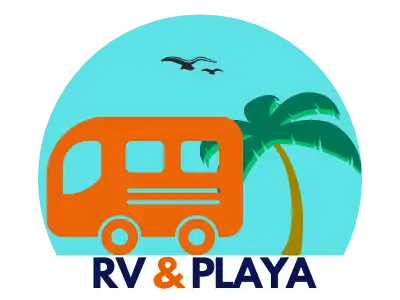 References
https://www.mossytoyota.com/2021-toyota-rav4-towing/
Recent Posts
link to How To Fix P0304 Code For Toyota Vehicles (Meaning, Causes, Symptoms, Diagnosis, Cost of Repair)
Do you know how to fix the P0304 code for Toyota vehicles (Camry, 4Runner, Corolla, Prius, Tacoma, Sienna, Tundra, or Rva4)? this is one of the questions our readers ask a lot. Well, we´ve got you...
link to RAV4 Trailer Hitch Installation Cost (Real Facts & Numbers)
How Much Does It Cost To Install A Trailer Hitch On A Toyota RAV4? Toyota RAV4s are some of the best compact SUVs on the market today. They have options with both front-wheel and all-wheel drive,...