Have you ever asked yourself or your friend how much a Mazda CX-5 can tow or what is the Mazda CX-5 Diesel towing capacity? Well, you are at the perfect place to find the answer to such a question.
Mazda CX-5 is a compact crossover SUV marketed primarily for younger, active people who enjoy occasional weekend adventures in nature but also need a daily driver.
It is, first and foremost, intended for the roads, but various technologies and driving aids make it surprisingly comfortable in offroad situations.
One of the most important technologies that make it usable off the road is its all-wheel-drive system, which, depending on who you ask, is either marginally better or less capable than the legendary Subaru's AWD.
And whether you drive it on snowy and icy roads, or venturing on muddy gravel, you are very likely wondering how much a Mazda CX-5 diesel can tow or if a Mazda CX-5 can tow a caravan?
So, how much can a Mazda CX-5 tow? The towing capacity of a Mazda CX-5 is 2,000 pounds, which really is not anywhere near the capacity of full-size pickup trucks, but sets it as a leader among the compact crossover SUVs. After all, CX-5 is not intended for moving cargo, but people.
Let's dive into details.
What Is A Mazda CX-5 Towing Capacity?
Like with any other vehicle, one of the limiting factors of the towing capacity is the hitch weight rating which depends on the construction of the vehicle.
Mazda CX-5 is a crossover type of vehicle, and because of that, it comes with limitations that are characteristic for them.
When you are towing a trailer, part of its weight is transferred on the hitch or bumper, depending on how you attach it to the towing vehicle.
Because the hitch receiver is connected to the chassis, its construction type is a limiting factor.
Crossovers are made on the platform of passenger vehicles and share the same sheet metal spaceframe construction which is not able to carry much of this weight.
Crossovers per design are not very suitable for towing large weight, especially when compared to pickup trucks that have a much sturdier body on frame construction.
For this reason, Mazda CX-5 has a somewhat limited towing capacity, but also it is the same across the lineup of trims and engine options.
It is 2,000 pounds, and while it will not impress anyone, it is not to say that is completely useless as a towing vehicle as it still can tow many different things.
The only engine option that breaks this rule is the models equipped with the Skyactive-D diesel engines, and they have a towing capacity of 3,500 pounds.
But the market for diesel engine Mazda CX-5 is a niche market, and Mazda dealers, unfortunately, do not offer these models, only the gasoline-powered Skyactive-G models and their hybrid derivatives.
The Mazda CX-5 diesel towing capacity starts from 3,960 lbs or 1,800 Kg
Read also: What Percentage Of Towing Capacity Is Safe? (Best Tips!)
Does The Mazda CX-5 Come With A Towing Package?
Many car makers, even for their compact and passenger cars, offer some kind of accessory packages that improve towing capabilities of their vehicles.
Most of the time they consist of a hitch receiver and wiring harness, but sometimes it includes beefier rear suspension, transmission cooler, electronic brake controller, and so on.
Because the Mazda CX-5 is not really intended for towing trailers, you shouldn't expect that it is offered with a rich towing package.
And in reality, it comes with a single accessory option you can choose to have installed by a Mazda dealer, the hitch receiver.
If, when buying a Mazda CX-5, you decide to have it equipped with a hitch receiver, you should be aware that your vehicle will still not be properly equipped for towing.
You will also need a hitch ball mount and a 4-pin wiring harness for trailer lights.
Why Mazda doesn't have these two parts in their original accessory catalog as an available option is anyone's guess.
Instead, it is left to the individual dealerships to decide whether they will carry them or not.
This is why, if you are purchasing a new vehicle, you should inform yourself at the dealership whether they carry aftermarket parts and which are compatible with your Mazda.
If your trailer has brakes, you will also have to separately purchase an electric brake controller which is compatible with it.
Read also: How to Measure Towing Capacity, GVWR, GCWR, Truck, Trailer
What Towing Aides Are Available On A Mazda CX-5?
When the vehicle is designed with intention of it being a good towing vehicle, you can expect to have a large number of aides for helping you tow easier or safer.
Especially when they are intended to be able to pull long and heavy trailers.
Mazda CX-5 on the other hand is not primarily intended to be a towing vehicle, but a people mover.
This is the reason why it comes without any towing aids you might expect on some large pickup.
This doesn't mean that it will be unsafe to tow any trailer with a Mazda CX-5, but that for some things you will have to rely on your own skill and not on various electronic aids.
Part of the Skyactive technology package is the torque-vectoring capability of the stability control programs and AWD system is it is equipped.
Though torque-vectoring is a misnomer, as it doesn't distribute torque to individual wheels when needed, it is a predictive and predictable system.
Instead, it is a system that can distribute torque to the rear axle, when needed, while using brakes on individual wheels to decrease the power delivered to them.
As opposed to true torque-vectoring which uses electronic differential to increase power delivery to individual wheels.
In the case of trailer sway, this system will very efficiently bring it under control, as a consequence of stabilizing the towing vehicle.
What You Can Tow With A Mazda CX-5?
Though the Mazda CX-5 is not intended for towing large trailers, it doesn't mean that its 2,000 pounds capacity is completely useless.
After all, it is garnering towards the younger and more active crowd, thus it can tow trailers that are often marketed to younger active people.
In other words, if you need a towing vehicle for a weekend of kayaking at the lake or river, or biking in the mountains, it is good enough.
Here is a quick cheat-sheet of what 2,000 pounds towing capacity will allow you to pull:
A small 2-horse trailer without equipment or hay compartments
A utility trailer for two vehicles (jet skis, kayaks, motorcycles, etc)
A small fishing boat
An A-frame camper trailer
If you are a proud owner of the unicorn Mazda CX-5, with the diesel Skyactive-D engine, this list is expanded due to its increased towing capacity of 3,500 pounds.
There are many lightweight 2-sleeper camper trailers that are under this weight limit, but you then need to be aware of the need for a 4-pin to 6-pin trailer harness converter.
mazda cx-5 towing caravan or Mazda CX-5 tow car review: Camping & Caravanning>> Check out the video below:
Final Thoughts
The Mazda CX-5 is a crossover SUV that follows Mazda's philosophy, it is a fun vehicle to drive, whether on asphalt or the muddy, snowy gravel and dirt.
But like any other compact crossover, it is not a vehicle you will be using for towing huge camper trailers in excess of 30 feet in length.
Its maximum towing capacity is 2,000 pounds, for the gasoline Skyactive-G engine options available on the North American markets.
A diesel Skyactive-D engine-equipped model can have a towing capacity of 3,500 pounds, but such models are proverbial unicorns in the States.
If you are a weekend camper or adventurer, these 2,000 pounds capacity can be more than enough to satisfy all your towing needs.
---
Here are some of my favorite services, products, and Stores
Thank you for reading this article. I hope it helps you find the most recent and accurate RV, camping information. Here are some services, products, and Stores that I use and hope you´ll also find helpful.
There are affiliate links, so if you do decide to use any of them, I´ll earn a small commission. But in all honesty, these are the exact what I use and recommend to everyone, even my own family.
To see all my of most up-to-date recommendations, check out this resource that I made for you!
Top Pick
Best RV Supplies
+ Great Products & Services
+ Approved
+ Save Thousands of Dollars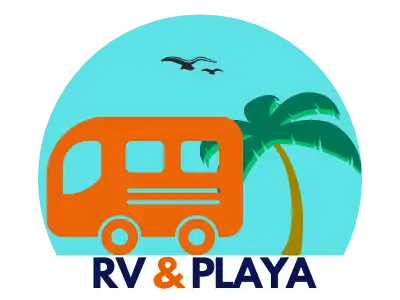 References
https://www.headquartermazda.com/2021-mazda-cx-5-towing-capacity/
https://www.mazdausa.com/vehicles/2021-cx-5
Recent Posts