Do you know how much a Lexus RX 350 can tow or what is the towing capacity of a Lexus RX 350?  this is one of the questions our readers ask a lot. Well, we´ve got you covered.
Lexus is the luxury brand of Japanese automaker Toyota whose cars are known for both the build quality and their refined behavior on the road.
While many luxury vehicles are made to be driven in them, Lexus makes vehicles intended that you drive them, and one such is the mid-size luxury crossover SUV RX 350.
It's the member of the RX lineup of the SUVs which features 3.5 liters 2GR-FKS V6 gasoline engine which outputs 295 horses.
It comes in both standard and long-wheelbase configurations, but it is not intended just as a people mover, it can also tow trailers.
This could make you wonder, how much exactly a Lexus RX 350 can tow? The maximum towing capacity of a Lexus RX 350 is an impressive 3,500 pounds when it is properly equipped with the optional Towing Prep Package. While this number is not very impressive in its own right, it is a class leader among the mid-size luxury SUVs.
Many larger vehicles have a much higher towing capacity, but in this class, and among its direct competition, you will rarely see a model with a capacity above 3,000 pounds.
What Is A Lexus RX 350 Towing Capacity?
The first and foremost important fact about the towing capacity of a Lexus RX 350 is that it is a luxury crossover SUV.
It is not a workhorse vehicle intended for towing heavy loads, such as pickup trucks and so on.
The main role of a Lexus RX 350is to get you from point A to point B in an exceptionally comfortable and luxurious way.
It is a people carrier, and because of this, it comes in configurations with 5, 6, or 7 seats.
While behind its characteristic hourglass-shaped front grill ticks a very capable Toyota-built mechanical heart, it's a base configuration that is devoid of practically any towing devices betrays its true nature.
This is not to say that it has a zero towing capacity, but that it is not its primary function.
When it is properly equipped with the optional Towing Prep Package, it gains all the basic stuff that you would need for towing a trailer.
And a Lexus RX 350 model which is properly configured with all the devices needed for towing, is able to pull trailers of up to 3,500 pounds of gross weight.
Not enough to move the world, but more than sufficient for a weekend adventure in the wilderness.
Can a Lexus RX 350 tow a camper? Yes, a Lexus RX 350 can tow a camper, all you need to have is a hitch receiver, brake controller, and connector for the trailer lights. If you don't have a hitch receiver installed or have installed a Class III hitch with a 2×2 inch receiver.
Does The Lexus RX 350 Come With A Towing Package?
In the base configuration, a Lexus RX 350 comes with practically no towing devices or aids, as I've said above.
But, it can be upgraded with an optional Towing Prep Package, which is absolutely necessary to increase its towing capacity to its maximum.
This optional equipment package can be added at a dealership when you are purchasing a new vehicle, but also can be added afterward.
This is a very convenient option, especially if you are looking at the used cars market.
The Towing Prep Package, as its name suggests, is made out of equipment that will prepare your vehicle for towing trailers.
It consists of two parts, a heavy-duty engine radiator and additional coolers for both the engine and transmission oil.
Pulling any kind of weight is always putting a higher demand on the vehicle engine in the form of increased power output.
More power and higher strain, mean more heat generated by both the engine and transmission.
For this reason, the cooling system of both engine and transmission has to be beefed up, and their capacity for shedding the heat improved.
The hitch receiver, which is available as an accessory at dealerships and not part of this equipment package, is a class III hitch receiver, with a 2-inch receiver tube.
While it is a bit oversized for Lexus RX 350's towing capacity, it is always sound engineering to have a higher load capacity of load-bearing parts than is strictly necessary.
While on the market there are many aftermarket parts you can use, the OEM hitch receiver is more than good enough.
And it comes with a properly sized wiring harness that only needs to be plugged into the connector located behind the rear bumper.
Read also: What Percentage Of Towing Capacity Is Safe? (Best Tips!)
What Towing Aides Are Available On A Lexus RX 350?
Because the Lexus RX 350 is more of a people than cargo/trailer mover, it doesn't have many towing aids in its arsenal.
But, it doesn't need to have many special features, as those that it has, are more than good enough for its capacity.
The most important towing aid, which actually is not specifically intended to make towing easier or safer, but ends up doing just that, is the Vehicle Dynamics Integrated Management.
It is an advanced technological suit of various electronic stability programs and sensors that will autonomously make corrections to your vehicle in many situations.
Whether you are dealing with gusty crosswinds or the trailer sway, your Lexus RX 350 will become unstable due to forces exerted on it through the hitch receiver.
Various sensors will detect this instability and attempt to stabilize the vehicle and make it behave predictably based on the driver's inputs by the steering wheel and accelerator pedal.
But, by applying brakes as needed and changing the amount of torque delivered to individual wheels, it will not only stabilize the vehicle but also the trailer.
All trim levels come equipped with a backing camera with dynamic guidelines, and it is useful for backing with a trailer or hitching it, especially because its view has a clearly marked centerline.
But, you will still have to use your side mirrors, as the camera is positioned relatively low, and can be easily blocked by a trailer.
The Towing capacity of Lexus RX 450h will range around 4,400 pounds.
Read also: How to Measure Towing Capacity, GVWR, GCWR, Truck, Trailer
What You Can Tow With A Lexus RX 350?
When it comes to towing with a Lexus RX 350 its 3,500 pounds towing capacity gives you many options.
Your choice starts with many types of utility trailers that are intended for transporting various types of recreational vehicles and animals.
You won't be able to move a family-size house, but a couple of ATVs, snowmobiles, jet skis, or up to half a dozen motocross bikes; you will be able to.
There are many fishing boats, both powered and unpowered, that combined with the weight of a trailer fall under this limit of Lexus RX 350.
When it comes to camper trailers, your options are not very limited either, as you have a wide range of types to choose from.
The teardrop, popup, and A-frame; camper trailers very rarely go above 3,500 pounds of GVWR rating.
And many manufacturers actually have luxuriously equipped trailers of these types, so they don't fall behind the towing vehicle in the sense of creature comforts.
On the market, both for renting and purchase, you can also find a large number of "proper" camper trailers that have either dry-weight or GVWR rating that is under 3,500 pounds.
So, you have available a large number of options, whether you are looking for something good enough for a weekend adventure or a bit longer camping trip.
Final Thoughts
The Lexus RX 350 is a luxury crossover SUV that is first and foremost intended to be a people carrier.
But that doesn't mean that it cannot be a towing vehicle, and its maximum towing capacity of 3,500 pounds is the class leader figure.
While this number means that you will not be able to pull a camper trailer appropriate for a whole family, there is a lot of smaller option for you to choose from.
---
Here are some of my favorite services, products, and Stores
Thank you for reading this article. I hope it helps you find the most recent and accurate RV, camping information. Here are some services, products, and Stores that I use and hope you´ll also find helpful.
There are affiliate links, so if you do decide to use any of them, I´ll earn a small commission. But in all honesty, these are the exact what I use and recommend to everyone, even my own family.
To see all my of most up-to-date recommendations, check out this resource that I made for you!
Top Pick
Best RV Supplies
+ Great Products & Services
+ Approved
+ Save Thousands of Dollars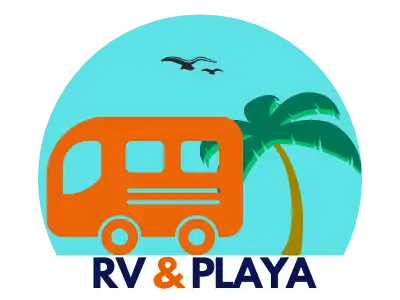 References
https://www.lexus.com/models/RX
https://www.lexusofpalmbeach.com/2021-lexus-rx-350-towing-capacity/
Recent Posts