Have you ever asked yourself or your friend how much a Kia Sorento can tow or how much a Kia Sorento Plug-in hybrid, or 4-Cylinder can tow? Well, you are at the perfect place to find the answer to such a question.
Are you thinking about buying a new or second-hand Kia Sorento, and plan to use it as a towing vehicle to pull a utility or a camper trailer?
Kia Sorento is a South Korean mid-size SUV, that is today in its fourth generation of models and has started its life as a frame-on-body but since the model year 2009 is a crossover type.
But despite this change of the chassis construction, all generations, trim levels, and engine options; have a consistent and similar towing capacity.
Kia Sorento is designed to be a people-mover, and this is why it is not a towing capacity champion, but you will be surprised how much a properly configured one can pull.
So, how much can a Kia Sorento tow? On average all models and trims of Kia Sorento can tow 2,000 pounds on the bumper, with towing kit that number grows to 3,500 pounds, and models with Lambda or Smartstream V6 engine can tow 5,000 pounds. However, a Kia Sorento's maximum towing capacity depends on the presence of towing kit and engine selection.
But, let's move on to what is behind these numbers.
What Is A Kia Sorento Towing Capacity?
Kia Sorento is designed to be, first and foremost, a family-size crossover SUV, that is the reason why many come as a 7-seater, in 2-3-2 configuration.
Though as an option, a 6-seater configuration does exist with the second-row seats being captain chairs, in other words, in 2-2-2 seating configuration.
This is the reason why despite the large selection of engines, Sorento's power trains were always geared toward fuel-economy of driving and high mileage.
And the engine's power output was always the reason for relatively low towing capacity, low compared to how much load its chassis actually can withstand.
With a proper trailer hitch receiver, any model of Kia Sorento can tow 3,500 pounds.
But models equipped with V6 engines, since 2007 when the Lamba engines have replaced older Sigma engines, and trailer hitch receiver, it can tow up to 5,000 pounds.
This increased capacity is present on the never V6 engines, the Lambda II or Smartstream engines, or whether they have the capacity of 3.3 or 3.5 liters.
Neither does make the difference whether they are MPi type with a multi-port injection or GDi with direct into the chamber injection.
As long as the engine is a V6, newer than the 2007 model year, and has a class III trailer hitch receiver, Kia Sorento can tow 5,000 pounds.
Kia Sorento plug-in hybrid towing capacity will range between 2,000 pounds and 5,000 pounds.
The Kia Sorento 4-cylinder towing capacity will range between 3,300 lbs. and 5,500 lbs.
Read also: What Percentage Of Towing Capacity Is Safe? (Best Tips!)
Does A Kia Sorento Come With A Towing Package?
For Kia Sorentos there is available optional towing package that can be equipped on any of the vehicles.
It greatly increases the towing capacity of this SUV, and without you are practically left with the sole option of towing up to 2,000 pounds on the bumper.
This kit consists of three parts, wiring harness preparation, 4-pin wiring harness, and a Class III trailer hitch receiver.
Wiring harness preparation consists of installing the wiring and plugs, that will be used for connecting the 4-pin harness, inside the spare tire well.
This is a way to recognize on a used vehicle whether it has a towing package installed, besides checking the VIN.
The actual wiring harness connects to these plugs, and if you are planning to tow a trailer with brakes, which you should, you will need an aftermarket 7-pin adapter for it.
The trailer hitch receiver is class III, with the standard 2-inch tube, and as is the practice it doesn't come with either a hitch ball or a hitch ball mount.
Whether you are interested in just starting using the Kia Sorento you already own as towing vehicle or buying a new or second-hand one, some bits, and pieces you will also have to purchase.
Read also: How to Measure Towing Capacity, GVWR, GCWR, Truck, Trailer
What Towing Aides Are Available On A Kia Sorento?
Because Kia Sorento is not intended per design to have the main function of towing a trailer, it has a somewhat limited number of aides intended for making towing easier or safer.
Kia Sorento is, first and foremost, a family mid-size crossover SUV with a very respectable fuel economy for a vehicle of its size.
The driving aid that will help you the most when towing is the drive selection mode available on various trim levels.
Depending on the generation of the vehicle the number of modes may vary slightly, but the Normal, Eco, and Sport; modes are always present.
When combined with automatic transmission, the Sport mode is the best one to use when towing, especially on the highway.
This mode changes the mapping of the automatic transmission, pushing them up in the rev range, or as some would say towards a later shift.
The result of this is that the vehicle will not be hunting for proper gear while the engine is under a higher strain due to the weight of a trailer, which the ECU can incorrectly interpret as a desire for greater acceleration from the driver.
Another aid is the TSA or Trailer Stability Assist, a subroutine of the electronic stability control program which monitors for oscillating instabilities of the vehicle.
It can detect the sway or instability created by gusts of the crosswind, and by using the brakes, first only the front and then on all wheels, and the engine it can stabilize both vehicle and trailer.
What You Can Tow With A Kia Sorento?
When properly configured, Kia Sorento can tow quite a bit of load.
The absolute maximum towing capacity is 5,000 pounds when it is equipped with an appropriate V6 engine and towing package.
With this towing capacity, you would be surprised how many different things you could tow.
A couple of recreational vehicles, such as ATVs, snowmobiles, jet skis, and so on; are a breeze to pull with Kia Sorento.
Light fishing boats are also way within the capabilities of this SUV, and even many smaller bowriders, such as the sport deck Stingray 215LR.
Many central console boats, when fully loaded, do not exceed 4,000 pounds weight rating, so there is enough room for the trailer within the towing capacity of the Kia Sorento.
When it comes to towing camper trailers, some general rule is that if it is a single axle trailer then a Kia Sorento can pull it with its 5,000 pounds towing capacity.
Teardrop, popup, or A-frame campers very rarely have a GVWR rating greater than the towing capacity of Kia Sorento.
But there is a decent number of two-axle camper trailers that fit within this towing capacity limit even when they are fully stocked up with provisions.
For example, the Dutchmen Coleman Lantern 192RD or the Jayco Jay Flight 19RD.
Final Thoughts
Kia Sorento is a very fuel-efficient mid-size crossover SUV intended primarily for moving a whole family from point A to point B.
But that isn't to say that it is not appropriate for towing trailers.
When properly equipped with a V6 engine, Lambda, Lambda II, or Smartstream version; its maximum towing capacity is a respectable 5,000 pounds.
With this capacity, you have a very wide range of things you can transport with a utility trailer, recreational vehicles, fishing boats, and even central console and bowrider boats.
When comes to camper trailers, you can tow practically any type that has a single axle.
But you are not limited to just small popup, teardrop, and A-frame camper trailers, as many larger ones have a GVWR rating within the Kia Sorento's capacity.
---
Here are some of my favorite services, products, and Stores
Thank you for reading this article. I hope it helps you find the most recent and accurate RV, camping information. Here are some services, products, and Stores that I use and hope you´ll also find helpful.
There are affiliate links, so if you do decide to use any of them, I´ll earn a small commission. But in all honesty, these are the exact what I use and recommend to everyone, even my own family.
To see all my of most up-to-date recommendations, check out this resource that I made for you!
Top Pick
Best RV Supplies
+ Great Products & Services
+ Approved
+ Save Thousands of Dollars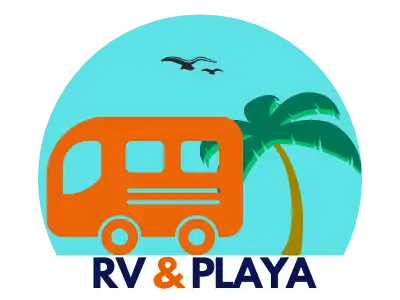 References
https://www.raybrandtkia.com/2020-kia-sorento-towing-capacity/kia-model-features/
https://www.kieferkia.com/2021-kia-sorento-towing-capacity/
Recent Posts