Have you ever asked yourself or your friend how much the 2021, 2020, 2019, or 2018 Honda Odyssey can tow or pull? Well, you are at the perfect place to find the answer to such a question.
The first generation of Honda Odyssey has started its life as a member of the compact-MPV class, but due to the desires of American buyers, it grew by 14 inches from its 2nd generation.
It is first and foremost a people carrier, a minivan favored by large families that prefer an active lifestyle.
All generations of the Odyssey have very large interior space for both passengers and cargo, which makes it a very comfortable vehicle for long trips.
And with seven seats in three rows, it can accommodate large families.
But the ability to carry people is not the only strength of the Honda Odyssey, as it can tow.
So, how much can a Honda Odyssey tow? On average the Honda Odyssey can tow between 3,000 and 3,500 when properly equipped. However, the towing capacity of the Honda Odyssey is depending on the trim level and generation. Irrespective of the trim level, for any Honda Odyssey to be able to tow, it has to be equipped with an optional towing package.
Because there are differences in towing capacities depending on the trim levels, let's get into more of those details.
What Is A Honda Odyssey Towing Capacity?
All of the new Honda Odyssey vehicles come equipped with the same 3.5 liters Honda J35Y6 V6 gasoline engine, that produces 280hp and 262 foot-pounds of torque.
For this reason, all trim levels have the same maximum towing capacity of 3,500 pounds, when equipped with the optional towing package.
But, if you are thinking about purchasing a used Honda Odessey, you should be aware that there is some difference between trim levels.
Some of them have a lower maximum towing capacity of 3,000 pounds.
Through generations, Honda was relatively consistent with the names of their trim levels, so here is the list of their towing capacities:
The Honda Odyssey LX can tow up to 3,000 pounds
The Honda Odyssey DX can tow up to 3,000 pounds
The Honda Odyssey EX can tow up to 3,000 pounds
The Honda Odyssey SE can tow up to 3,000 pounds
The Honda Odyssey EX-L can tow up to 3,000 pounds
The Honda Odyssey Touring can tow up to 3,500 pounds
The Honda Odyssey Touring Elite can tow up to 3,500 pounds
The Honda Odyssey Elite can tow up to 3,500 pounds
Depending on the generation the DX, SE, and Touring Elite trim levels may not be present in the lineup.
All these trim levels come without any towing equipment, except the new models in EX-L and Touring trims which come equipped with the class II hitch receiver.
If you plan to tow a trailer with Honda Odyssey, you must make sure that it is equipped with the towing package or purchase and have installed at a dealership.
Below you can find the 2021 – 2009 Honda Odyssey Towing Capacity which included:
| Year | Honda Odyssey Towing Capacity |
| --- | --- |
| 2022 | 3,500 lbs |
| 2021 | 3,500 lbs. |
| 2020 | 3,500 lbs. |
| 2018 | 3,500 lbs. |
| 2017 | 3,500 lbs. |
| 2016 | 3,500 lbs. |
| 2015 | 3,500 lbs. |
| 2014 | 3,500 lbs. |
| 2013 | 3,500 lbs. |
| 2012 | 3,500 lbs. |
| 2011 | 3,500 lbs. |
| 2010 | 3,500 lbs. |
Does A Honda Odyssey Come With A Towing Package?
Almost all new Honda Odyssey models come without any equipment needed for towing a trailer and require to be equipped with an optional towing package.
Only the EX-L and Touring trim levels come equipped with a class II towing hitch receiver, while the hitch ball mount is an optional accessory.
If you are purchasing a new Honda Odyssey, you have an option to choose between two hitch ball mounts with different size hitch balls, 1 and ⅞ or 2 inches.
Unfortunately, Honda does not provide an OEM trailer towing harness or electric brake controller, so to be able to tow a trailer you might have to purchase both of them.
This lack of proper towing equipment on the Honda Odyssey truly betrays the nature of this vehicle.
It is first and foremost a people carrier and an excellent one at that.
That doesn't mean that it can't tow a trailer, but you have to be aware of its limitations.
When properly equipped, and that means purchasing towing equipment that is not offered by Honda, it becomes more than capable enough towing vehicle for its class and provides you with a decent maximum towing capacity.
After all, it is a minivan and you shouldn't expect it to compete with large SUVs or pickup trucks.
Read also: What Percentage Of Towing Capacity Is Safe? (Best Tips!)
What Towing Aides Are Available On A Honda Odyssey?
Because Honda Odyssey is not intended to be primarily a towing vehicle, it doesn't come equipped with any special towing aides.
That doesn't mean that towing with it is unsafe, or impossible, just that if you are used to the high-tech help some other classes of vehicles offer, you will not find them here.
One driving aid, though not primarily intended to make towing easier or safer, that will help you a lot on the road is the electronic stability control program.
While it isn't able to directly detect sway or any other undesirable movement of the trailer, it will detect its consequences on the vehicle.
In such a situation, it will use both brakes and the engine in an effort to stabilize the towing vehicle.
These corrective actions will have effects on the trailer too, so it will be stabilized as well.
Everyone who has ever towed a trailer knows that when you are starting on a slope while releasing the brake pedal your vehicle can start rolling backward.
This will be prevented by the Hill Start Assist program which keeps the brakes engaged for 1-2 seconds in this situation, so you have enough time to press the accelerator pedal.
The last technology aid that will help you when towing is a rear-view camera that can be helpful when attaching a trailer to a Honda Odyssey.
Tough its central console screen overlay does not feature a centerline, the dynamic guidelines still can be used to gauge the hitch position.
Read also: How Much Does It Cost To Install A Trailer Hitch On A Honda Odyssey?
What You Can Tow With A Honda Odyssey?
While the maximum towing capacity figure of 3,500 pounds is not a very high one, it is far from being useless.
With it, Honda Odyssey can pull many different things, and give you a lot of towing options to meet your needs.
When it comes to the types of trailers that fall into this category, practically only full-size traveler trailers are outside of it.
Various utility trailers, boat, and vehicle trailers are well within the capacity of this minivan.
With it, you can tow even a pair of large sport touring motorcycles, such as Kawasaki Concours 14, or anything smaller or more of them.
When it comes to towing other vehicles, many compact sedans have curb weight well under Odyssey's towing capacity, while compact hatchbacks and subcompact cars weigh even less.
So, placing such a car on a tow dolly and pulling it is within the capacity of this Honda minivan.
Fishing boats can also be towed, but they would have to be of a smaller and lighter kind, such as 20 feet aluminum or fiberglass boats.
When it comes to a camper trailer, there is a vast number of popup and tent trailers that are light enough to be towed.
But also many A-frame and teardrop trailers are under the 3,500 pounds limit.
Even some smaller traveler trailers, such as Jayco Hummingbird can be towed by Honda Odyssey.
Read also: Types of Trailer Hitches and Hitch Classes
Final Thoughts
The Honda Odyssey is an excellent minivan for large families.
As standard it comes equipped with seven seats, and thus can fit quite a few kids beside a pair of parents.
It is intended to be a people carrier before anything else, but it can also tow a trailer when properly equipped with a hitch receiver and other towing equipment.
When properly geared up, it has the maximum towing capacity of 3,500 pounds, which gives you quite a large number of towing options, which also includes many types of camper trailers.
---
Here are some of my favorite services, products, and Stores
Thank you for reading this article. I hope it helps you find the most recent and accurate RV, camping information. Here are some services, products, and Stores that I use and hope you´ll also find helpful.
There are affiliate links, so if you do decide to use any of them, I´ll earn a small commission. But in all honesty, these are the exact what I use and recommend to everyone, even my own family.
To see all my of most up-to-date recommendations, check out this resource that I made for you!
Top Pick
Best RV Supplies
+ Great Products & Services
+ Approved
+ Save Thousands of Dollars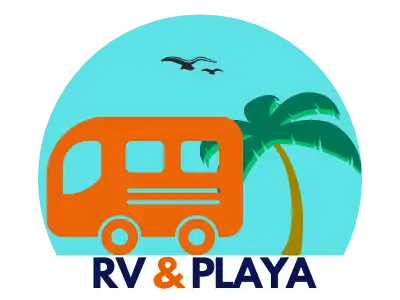 References
https://automobiles.honda.com/odyssey
https://www.pattypeckhonda.com/how-much-can-the-honda-odyssey-tow/
Recent Posts