Do you know how much a Chevy 2500 tow can? this is one of the questions our readers ask a lot. Well, we´ve got you covered.
Are you wondering what is the towing capacity of the Chevy Silverado 2500 HD?
Then you are at the right place to find the answer to that question.
But first a few words about this truck.
Though in its name there is the HD moniker, which stands for Heavy Duty, this is a class 3 light-duty vehicle as its GVWR ranges between 10,050 and 11,550 pounds.
But that doesn't mean that this pickup truck from Detroit is a weakling, it can pull its weight and some more.
So, how much can a Chevy 2500 tow? The short answer is it is either 14,500 or 15,400 pounds maximum towing capacity.
Let's first cover the basics about what decides which it is.
What Affects A Chevy Silverado 2500 HD Towing Capacity?
In general terms, the first factor that decides the towing capacity of a vehicle is the engine power and torque output.
Regulations for towing capacity are what they are and have set standards for how fast a vehicle must be able to accelerate when loaded.
The consequence of this is that GCWR is a factor in towing capacity, as the engine can pull satisfactory overall weight of both truck and trailer.
So anything that increases the weight of the truck can decrease its towing capacity.
Another major factor is the design of the rear sub-frame, suspension, and axle; because a part of the weight of the trailer is transferred on them.
When it comes to Chevy Silverado 2500 HD, the most important factor is the engine selection combined with the mode of towing.
This pickup truck can be equipped with one of two engines, either the 6.6 liters V8 L8T gasoline engine or the 6.6 liters Duramax V8 turbocharged diesel engine.
What Is A Chevy Silverado 2500 HD Towing Capacity?
Depending on the engine selection and type of towing there can be four different combinations that determine the maximum towing capacity of a Chevy Silverado 2500 HD.
The three combinations that have the lower maximum towing capacity are both engines with conventional towing, plus the gasoline engine with 5th-wheel or gooseneck towing.
For them, the maximum towing capacity is "just" 14,500 pounds.
The fourth option is the combination of the diesel engine and 5th-wheel or gooseneck towing when the maximum towing capacity is 15,400 pounds.
While for Silverado 2500 HD there are three different cab options, Regular, Double, and Crew; and two different bed lengths, and two different drive types; none of them make much impact.
The gasoline engine is good enough to pull 14,500 no matter the design of the hitch receiver or the type of towing.
The diesel engine is powerful enough to pull 15,400 pounds, but then the design of the hitch receiver is a limiting factor, so higher capacity is achieved using a 5th-wheel towing.
What Towing Aides Are Available On A Chevy Silverado 2500 HD?
When it comes to various devices and technologies, Silverado 2500 HD has quite a few either as standard or optional equipment.
The very first, and arguably the most important is the electronic brake controller.
Spectrum Brake Controller Module by CURT Group is designed to control brakes on up to four axles.
But the more high-tech option is the Echo Brake Controller that plugs in the 7-pin harness between trailer and truck and is controlled using the app on your phone.
One great thing about this controller is that it can have stored five profiles for as many different vehicles, so you can easily switch it between them.
Another high-tech gizmo is the BetterWeight Mobile Tow Scale, which can measure your vehicle weight and trailer weight, but also tongue or pin weight.
Though it is less accurate than proper scales, it is a very useful device.
When it comes to towing, the most important is the electronic stability control system with trailer sway control.
When backing up, there are 15 different viewing angles from various cameras positioned 360 degrees around your truck.
On compatible trailers, you can have even the rearview mirror picture projected from its camera, and the rear trailer view has guidelines twice its length along with a trailer angle indicator.
Read also: Trailer Wiring Diagrams:19 Tips Towing Electrical Wiring Installation
What You Can Tow With A Chevy Silverado 2500 HD?
When it comes to what you can tow with these two maximum capacities, the answer is practically anything you could think of.
If talking about campers, currently on the market the largest and with the highest GVWR rating is Jayco's Eagle 334DROK, with more than 41 feet in length and weighing just above 12,000 pounds.
You can be certain that whichever cab, bed, or engine; the option you choose, the Chevy Silverado 2500 HD can pull literally any camper trailer produced to date.
When it comes to utility trailers there are slim chances of this truck not being able to tow them, but it depends on the load.
Something with the size of a 6-horse trailer can go beyond 15,000 GVWR, but 5-horse trailers, boat trailers, and so on; should be a breeze for any Silverado 2500 HD
Final Thoughts
The Chevy Silverado 2500 HD is a class 3 pickup truck, but its towing capacity makes it deserving of the Heavy-Duty badge in the name.
With the towing capacity of either 14,500 or 15,400 pounds, you will be hard-pressed to find something it can't tow.
To make your towing easier, it also has a wealth of aides for towing that will most certainly make your life easier.
---
Here are some of my favorite services, products, and Stores
Thank you for reading this article. I hope it helps you find the most recent and accurate RV, camping information. Here are some services, products, and Stores that I use and hope you´ll also find helpful.
There are affiliate links, so if you do decide to use any of them, I´ll earn a small commission. But in all honesty, these are the exact what I use and recommend to everyone, even my own family.
To see all my of most up-to-date recommendations, check out this resource that I made for you!
Top Pick
Best RV Supplies
+ Great Products & Services
+ Approved
+ Save Thousands of Dollars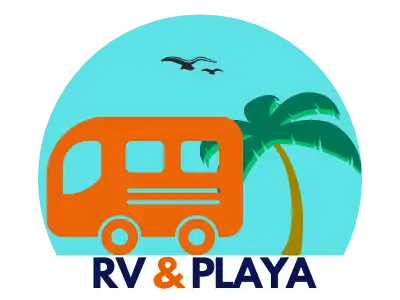 References
https://www.chevrolet.com/content/dam/chevrolet/
Recent Posts