The Buick Enclave is a mid/full-size SUV that's been in production since 2007.
Like the GMC Acadia, the Chevy Traverse, and the Saturn Outlook, the Buick Enclave is a part of the GMC Lambda platform. Despite its mid-size classification, the Enclave is capable of towing.
So, how much can a Buick Enclave tow? The 2022 Buck Enclave can tow up to 5,000lbs, with an available towing package. Without the package, the Enclave's towing capacity is reduced to 1,500lbs. Also, the towing package is only available with the Essence, Premium, and Avenir trims.
Unlike many makes and models, if you purchase the aforementioned trim packages, the Buick Enclave will actually come with a towing package, which is surprising, considering the fact that most $20,000 + vehicles leave you with a donut, rather than give you a spare tire.
What's Included With The Buick Enclave's Trailering Package?
Without the trailering package, the Buick Enclave can only tow up to 1,500lbs, so if you have ideas on hauling a boat or towing a small camper around, you'll want the trailering package for sure.
The package includes an extra cooling system for your engine to compensate for the additional strain on the motor.
Now, the cooling system isn't a separate system that comes with the hitch-receiver, but a feature of the Buick Enclave's trim.
It's a heavy-duty cooling system that consists of several different components that the standard system doesn't have.
The official cooling system package isn't detailed online, however, you can expect an extra cooler for the transmission, a larger and more robust radiator, and possibly something to help cool the oil.
You will definitely have an upgraded air compressor and condenser and you'll know that you have a transmission cooler because it looks like a mini-radiator that is directly attached to the front of the radiator.  
The trailer harness comes with a four-pin connector and is a Class III Hitch Receiver that takes a 2-inch ball hitch.
All the wiring and the harness come pre-installed, so you won't have to take the Enclave to the dealership to get anything additional. 
There are also several other features in the three, aforementioned premium models that are directly involved in the towing process.
3.6L V6 with 310 horsepower and 266 foot-pounds of torque
9-speed automatic transmission
Front-wheel drive
Available in Essence, Premium, and Avenir
Besides the different luxury features that separate the Essence, Premium, and Avenir, all of them have the capacity to handle the trailering package.
The 3.6L V6 is more than capable of towing 5,000lbs, and with the additional, suped-up cooling system, the engine won't suffer any long-term effects from towing over long distances at or just below the maximum amount.
The transmission is a 9-speed automatic, however, When the towing package is engaged, it will likely eliminate the two high gears for more towing power at higher RPMs.
Front-wheel drive is standard even in the Preferred trim package but works great when combined with the trailering package.
Can You Add An Aftermarket Trailering Package To A Buick Enclave?
Technically, you can probably get away with adding your own aftermarket trailering package, however, its probably best to speak to someone in the know at Buick before attempting it.
Since the "heavy-duty cooling system" isn't exactly defined by Buick, you'd need to know the exact components to add.
Also, you would have to do all of the extra wiring yourself when you install a hitch receiver.
You would also have to deal with the fact that Buick Enclaves, which have the trailering package, have a "tow" button on the shifter in the cab.
If you don't have that tow button, you would have to know which of the higher gears are excluded when towing.
You would also need to have a way to exclude those gears yourself by putting the shifter in a different drive position, or you would need to find out if there's a likelihood of damaging the Enclave if you allow it to go into those higher gears while towing.
All of that is assuming that you have properly identified and installed all of the components from a V92 trailering package.  
Additional Features Associated With The Trailering Package
Besides all of the components that go into and make up a trailering package for the Buick Enclave, there are also those little intangibles that no one appreciates until they actually discover them.
HD Surround Vision System
8" Touchscreen Display
Lane Change Alert
Forward Collision Alert
Automatic Emergency Braking
It's easy for a vehicle to sneak up and into your blind spot even when you aren't towing a trailer.
Thankfully, the Buick Enclave comes with a High Definition, Surround Vision System that allows you to monitor your vehicle in 360°.
You'll also have the 8-inch touchscreen to view it in, which is especially nice since it's responsive and in high definition.
With a blind spot monitor and forward collision alerts, you can pay attention to your blind spots without getting too close to anything upfront.
Lastly, the automatic emergency braking system activates if you get too close.
Every one of these systems is a very helpful feature in its own right and even more so when you're hauling a trailer behind you.
Final Word
The Buick Enclave—in Essence, Premium, and Avenir trims—are manufactured to haul up to 5,000lbs, if you opt for the trailering package.
However, you can purchase any of those trims without the trailering package as well. It's a request, not an automatic.
Ultimately, it's a good package overall and puts the Buick Enclave right up there with other mid-size SUVs where towing is becoming a growing focus.
---
Here are some of my favorite services, products, and Stores
Thank you for reading this article. I hope it helps you find the most recent and accurate RV, camping information. Here are some services, products, and Stores that I use and hope you´ll also find helpful.
There are affiliate links, so if you do decide to use any of them, I´ll earn a small commission. But in all honesty, these are the exact what I use and recommend to everyone, even my own family.
To see all my of most up-to-date recommendations, check out this resource that I made for you!
Top Pick
Best RV Supplies
+ Great Products & Services
+ Approved
+ Save Thousands of Dollars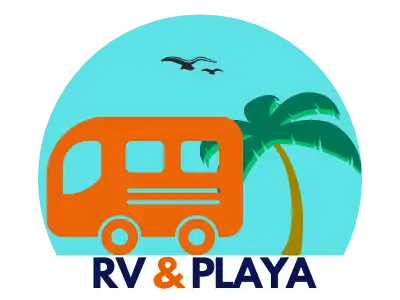 References
https://www.sweeneybuickgmc.com/blog/buick-enclave-towing-capacity/
Recent Posts