Have you ever asked yourself or your friend if Quest diagnostics accepts Medicare? Well, you are at the perfect place to find the answer to such a question.
Quest Diagnostics is one of the largest providers of outpatient healthcare screening and testing. Quest Diagnostics has over 2,000 locations in the U.S. alone and performed over 50 million tests last year for patients of all ages. They have over 3,500 different lab tests and screening tools to help patients find answers and diagnoses.
Quest Diagnostics accepts Medicare Part B and Medicare Advantage (Part C) coverage. However, the testing must be deemed medically necessary in order to be covered. Both the doctor ordering the test and the facility performing the test must participate in Medicare. Generally, a patient's deductible must be met before Medicare will cover most tests.
In this post you'll learn all about Medicare coverage for tests performed at Quest Diagnostics. We'll help you navigate the sometimes complicated process of making sure you get Medicare coverage for tests and screenings.
Will Medicare cover my lab test or screening?
Before Medicare will cover lab tests and screenings there's 4 things that must be met:
Your doctor must order the test
Medicare must be accepted by the doctor ordering the test
The test must be medically relevant
The testing facility must participate in Medicare.
It sounds simple and straightforward, however it can be difficult sometimes to know for certain if your test is "medically necessary". In order to prevent overuse and abuse of the system, Medicare won't cover tests performed purely for cosmetic or personal reasons. Your doctor will need to demonstrate there's a medical reason why they are ordering the test for you.
Two ways your doctor can tell Medicare your test is medically necessary (and therefore eligible for coverage) is by stating you have symptoms of a condition, or you have a family history and thus a greater risk of developing that condition.
For instance, you may have a family history of breast cancer, and you and your doctor may want to order BRCA genetic testing. When ordering the test, your doctor will tell Medicare that you have a family history of breast cancer. The "medical necessity" is your increased risk of developing breast cancer, so Medicare will cover your test.
Read also>> Does Mayo Clinic Accept Medicare? (Insurance Plan + More)
Does every Quest Diagnostics location accept Medicare?
In order for your test to be covered, the test must be performed at a facility that participates in Medicare. Every state has its own regulations for facility Medicare coverage. Even though all Quest Diagnostics locations accept Medicare, the state in which your Quest facility is located may have specific criteria for test coverage.
If you are not sure if your test location will be covered by Medicare for your specific test, you can call the test center or call Medicare at 1-800-MEDICARE.
What types of Medicare coverage does Quest Diagnostics accept?
Lab tests and screenings will generally be covered by Medicare Part B (Medicare Part A is hospital insurance and does not apply to outpatient testing). Medicare Advantage (Part C) will also cover lab tests and screenings.
What does Medicare Part A cover?
Medicare Part A is also known as hospital insurance. It covers services performed in a hospital or similar inpatient setting. Part A does not cover testing done in outpatient facilities like Quest Diagnostics.
What does Medicare Part B cover?
Medicare Part B covers services performed in an outpatient setting, including testing and preventative procedures. Part B will cover equipment, supplies and preventative screenings and early detection. This is the Medicare coverage that Quest Diagnostics accepts.
What is Medicare Advantage (Part C)?
Private companies regulated by Medicare have Medicare Advantage plans. These private health insurance companies must provide at the same coverage as Medicare Part B. A few companies that offer Medicare Advantage are:
Cigna
Humana
Anthem (most plans)
Aetna
Blue Cross Blue Shield (most plans)
UnitedHealthcare
You can use Medicare Advantage plans for screening and coverage of tests, but the testing center and doctor that ordered the test have to be in-network. To check if your testing center and doctor are in-network, contact both your testing center and doctor. Another option would be to contact your insurance provider directly.
Read also>> Does Kaiser Accept Medicare? (Plans Offer + More)
Does Quest Diagnostics accept Medicare Advantage?
Yes, in addition to accepting Medicare Part B, Quest Diagnostics accepts all of the above listed insurance companies' Medicare Advantage plans. Quest Diagnostics provides a handy tool on their website for checking whether their facility is in-network with your health insurance plan.
What types of tests can I get covered by Quest Diagnostics?
Quest Diagnostics offers over 3,500 types of screenings and lab tests. They cover testing for many conditions, including allergies, COVID-19, heart disease, asthma, men's health, women's health, chronic diseases, cancers, and digestive issues. Some types of tests include specimen tests, blood tests, and urinalysis.
How many times a year can I get tested?
In order to prevent abuse and overuse of the health care system, most tests and screenings will only be covered once per year by Medicare. There are a few exceptions, however. Some tests can get coverage more than once per year, while others will only get coverage once every two years or once every 5 years. For example:
Screening for osteoporosis: (Bone mass measurements): covered every 2 years.
Diabetes Blood testing: covered twice a year.
Heart Disease Screening: covered every 5 years.
Cervical cancer screening: covered every 1 year.
If you exceed the number of tests Medicare will cover, you will have to pay out-of-pocket for them.
How do I make sure I won't pay out-of-pocket for my test?
To avoid surprise medical bills for tests and screenings performed at Quest Diagnostics, it is important to make sure you'll get the coverage you need from Medicare. As with most insurances, once you have paid off your deductible, Medicare will cover the cost of your test. As a reminder, here is a list of what to check before going to Quest Diagnostics to get your test done:
Make sure your doctor was the one who ordered the test.
Make sure your doctor described your test as medically needed.
Make sure you haven't exceeded the limit of the number of tests you can get per year.
Double check with your doctor, Medicare, and the Quest Diagnostics facility where you are getting your testing to make sure they all participate in Medicare.
Make sure your deductible has been met.
---
Here are some of my favorite services, products, and Stores
There are affiliate links, so if you do decide to use any of them, I´ll earn a small commission. But in all honesty, these are the exact what I use and recommend to everyone, even my own family.
To see all my of most up-to-date recommendations, check out this resource that I made for you!
BEST Of The Best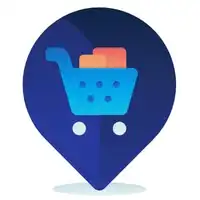 References
https://www.questdiagnostics.com/
Recent Posts