Do you know if CVS sells fresh cut flowers, artificial or fake flowers, and valentine´s day flowers? this is one of the questions our readers ask a lot. Well, we´ve got you covered.
CVS is a large, popular chain pharmacy and drugstore. CVS has almost 10,000 stores in the U.S., making it a convenient stop for many shoppers.
But, does CVS sell flowers? And if they do, do they sell fresh flowers, artificial flowers, and flowers for special occasions? Yes, CVS does sell flowers. The selection of flowers will vary store to store, and most stores will increase their inventory of flowers during popular holidays. For example, around the Valentine's Day holiday, CVS will stock discounted bouquets of roses and special themed arrangements. CVS only sells live flowers, at this time they do not carry artificial ones.
Discover more about CVS's inventory of flowers and what to look for when buying flowers at CVS.
Does CVS sell fresh cut flowers?
CVS stores sell fresh flowers year round, with the best variety and availability in the spring and summer. They also sell an increased selection of flowers and themed arrangements during various holidays.
The selection of fresh flowers at CVS includes single-stem cut flowers, small and large bouquets, and larger, more expensive arrangements.
Depending on the store they may also have small potted flowers, plants and succulents.
Read also: Does Walgreens Sell Flowers? (Fresh, Artificial, Valentine's Flowers)
Where can I find fresh flowers at CVS?
CVS does not have a dedicated floral department. You are most likely to find flowers at the front of the store near the registers, near promotional items, or alongside seasonal items.
If unsure where to find flowers inside a CVS, ask an employee or manager and they will direct you.
Can I buy flowers online at CVS and have them delivered?
Each CVS store will differ in their inventory of flowers, however there is an option to purchase from a small selection of bouquets online through CVS.com.
Prices for online bouquets range from $49.99 – $74.99 and must be ordered seven days in advance of the desired delivery date.
CVS also partners with Instacart for local, same-day deliveries. You can use the store locator on the CVS or Instacart website to find the closest CVS to you and order flowers for delivery, depending on the store's current inventory.
Note that Instacart may charge a delivery fee for this service.
How can you tell if the fresh cut flowers at CVS are any good?
Fresh cut flowers can be either blooms or buds. They are trimmed with their stems cut to a length for easy use in vases and usually include a few leaves.
They may also be sold with a few decorative sprigs of greenery or other flowers.
They are meant for decorative use, and are commonly placed in vases or made into wreaths and garlands.
Read also: Does Target Sell Flowers? (Fresh, Fake, Artificial, Valentine's Flowers)
Fresh cut flowers, if selected properly, will last a week or more with proper care. Due to the limited inventory of fresh cut flowers at CVS compared to a dedicated florist, it is important to make sure you are buying a quality bouquet.
There are a few simple ways you can tell if fresh cut flowers sold at CVS (or sold anywhere) will last after you buy them:
Inspect the stems
Look for stems that are sturdy and healthy. They should not be soft, slimy, broken, bent or discolored. When buying roses, gently squeeze the base of the rose where the petals meet the top of the stem. It should be firm to the touch.
Inspect the leaves
Look at the leaves of the cut flowers. Any spotting or speckling can indicate the presence of bacteria. The leaves should be healthy looking, green and firm.
Wilted, aging leaves indicate the flowers have been neglected or have limited life left to them.
Inspect the petals
The petals should be soft and supple. Dry, brittle petals with curling edges indicate they are at the end of their life span.
If there are multiple bouquets to choose from, try to pick the one with the most buds, as these last longer than already-bloomed flowers.
What kinds of fresh flowers does CVS carry?
It depends on the store and on the time of year. The largest selection will occur during the spring, summer and over the holidays. The most common types of fresh cut flowers sold at CVS are roses, tulips, carnations, and chrysanthemums.
Themed bouquets are available over the holidays as well as seasonal flowers such as poinsettias during Christmas.
Because each store's inventory will be different, it is best to call your local store in advance if you are searching for a particular flower to see if it is in stock.
How much do fresh cut flowers at CVS cost?
Flower prices may vary by store, and not every store may participate in the same promotions. Generally, in-store prices range from $5.00 – $15.00 for single stems and smaller bouquets and $25.00 and up for larger, more extravagant bouquets and arrangements. Bouquets sold online range from $50.00 – $75.00.
Does CVS carry Valentine's Day flowers?
CVS does a larger selection of flowers for Valentine's Day, since there is a huge demand for flowers for the holiday. Among other types of flowers, CVS will stock Valentine's Day themed bouquets, single-stem roses, and bouquets of roses.
Note that pricing may vary year to year, however, CVS usually offers competitive pricing with other stores.
When buying Valentine's Day flowers at CVS, use the same criteria as mentioned above for buying fresh cut flowers.
Carefully inspect the bouquet you are about to purchase to make sure the stems, petals and leaves look healthy. After all, you want to make sure you impress your Valentine!
Does CVS have artificial flowers?
No, unfortunately at this time CVS does not sell artificial flowers in its stores.
Can I return CVS flowers?
According to CVS's return policy, new, unopened items can be returned to any CVS store within 60 days of the purchase date with a receipt for a refund or exchange.
If you do not have a receipt, you may be given a store credit for the equal value of the item. You may need to provide a photo ID when returning your flowers.
If unsure whether or not your flowers are eligible for return, ask to speak with your store's manager or call CVS Customer Service at 1-800-SHOP-CVS.
---
Here are some of my favorite services, products, and Stores
There are affiliate links, so if you do decide to use any of them, I´ll earn a small commission. But in all honesty, these are the exact what I use and recommend to everyone, even my own family.
To see all my of most up-to-date recommendations, check out this resource that I made for you!
BEST Of The Best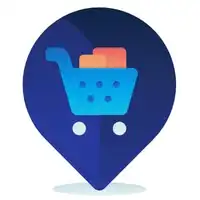 References
https://www.cvs.com/shop/grocery/fresh-flowers
Recent Posts