Have you ever asked yourself or your friend if Costco sells fresh flowers, artificial or fake flowers, valentines flowers? Well, you are at the perfect place to find the answer to such a question.
You need flowers but you're not quite sure what you want to get or how much they will cost you. You need to find a place that can provide a variety of options and great prices.
Costco always has some awesome deals and a fantastic selection, but do they sell flowers? Yes, Costco sells fresh flowers, and they have a large selection of bouquets, vase arrangements, and special event pieces. You can purchase single species arrangements or multi-species bouquets and the color selection is endless.
In this article, we will review how much flowers from Costco cost as well as what flowers Costco sells for special occasions and if they sell flowers in bulk.
Additionally, we will cover what kinds of flowers Costco sells and whether or not they deliver.
How Much Do Flowers from Costco Cost?
Depending on the floral item you choose, flowers from Costco can cost anywhere from $45 to $550. Most of their floral products fall within the $50 to $100 range though.
Costco's least expensive floral arrangement is the Birthday Full of Happiness bouquet which comes in a beautiful vase with a sparkly "Happy Birthday" sign and is priced at $47.
Costco's most expensive floral products are its wedding packages complete with bridal party bouquets, centerpieces, and more.
The Soft Grace, Orange Sorbet, and Rose and Mini Calla Lily twenty piece wedding packages are priced at $550 each. However, most of their bouquets and arrangements for all occasions are priced around $60.
Read also: Does Sprouts Sell Flowers? (Fresh, Artificial, Valentine's Flowers) 
Does Costco Sell Flowers for Special Occasions?
Costco has flowers for any occasion imaginable. They have arrangements for anniversaries, sympathy, graduation, well wishes, birthdays, as well as holidays such as Valentine's Day and Mother's Day.
These special occasion bouquets usually come arranged in a beautiful vase with a special sign to indicate the nature of the occasion.
Costco also offers floral arrangements for weddings. They have garlands and centerpieces available to decorate the wedding venue as well as all the floral needs for the bridal party.
Costco offers wedding packages that come as ten or twenty piece collections which include bridesmaids and bridal bouquets, pin on corsages, boutonnieres, centerpieces, a toss away bouquet, and a bag full of rose petals.
There are seven different wedding package themes from pure white blooms to sunflowers, roses to beautiful color combinations including deep midnight purples, bright oranges, and soft pinks.
Corsages and boutonnieres are also available for purchase separately for other occasions such as prom and homecoming.
Does Costco Sell Flowers in Bulk?
Costco does have a few bulk options for its floral department. Mother's Day bouquets can be bought in bulk in case you need to get arrangements for your wife, mom, and mother-in-law.
Rose petals can also be bought in bulk to give your special someone a sweet treat.
There are a few single species bouquets that can be ordered in bulk to create your own floral masterpieces.
These include roses, hydrangeas, calla lilies, hypericum, and eucalyptus. Some of these are also available as combo boxes.
Read also: Does Walgreens Sell Flowers? (Fresh, Artificial, Valentine's Flowers)
Will Costco Deliver Flowers?
Not only can you pick up flowers from Costco, but you can also have them delivered to your door! You can surprise a friend, colleague, or loved one with a beautiful bouquet of fresh flowers even if you can't physically visit them.
Costco offers a preferred delivery date for most of the wedding flowers, Mother's Day bouquets, and a few others.
This way you can plan ahead and ensure that your order is filled on time and delivered on the day that works best for you.
Additionally, Costco has next day delivery available on the birthday, get well, and Valentine's Day bouquets. Some of their other popular arrangements also qualify for next day delivery.
If you forgot your best friend's birthday or, heaven forbid, your anniversary, Costco has got you covered.
What Kind of Flowers Does Costco Sell?
Costco sells a wide variety of flowers including roses, lilies, sunflowers, hydrangeas, greens, and more. While you can buy these fresh flowers in bulk as a single species, Costco's most popular floral products are mixed bouquets.
Different brightly colored arrangements provide an assortment of options to choose from such as the Uniquely Chic arrangement with its soft pinks, purples, and greens or the Bright and Beautiful arrangement that boasts bold blues, oranges, yellows, pinks, and purples.
Costco's highest rated floral product is the Mom's Favorite arrangement for Mother's Day. It features stunning orange and pale purple roses, sunset colored calla lilies, and pale pink carnations.
The wedding runners and floral packages are also top sellers, with the Rose and Mini Calla Lily and Midnight Meadow packages coming in first.
If you are looking for something really unique, you can never go wrong with the top rated everyday bouquet called Island Breeze.
It features bright tropical foliage and flowers with a zesty touch of fruit. The variety Costco offers from its floral department is virtually endless.
Conclusion
Costco sells fresh flowers in many different forms for various occasions. You can purchase everything from rose petals to flowers in bulk to arrangements in gorgeous vases.
The prices on their floral products range from $45 to $550 with most of their bouquets priced around $60.
Costco also sells flowers for most holidays as well as other occasions such as birthdays and anniversaries.
A large part of their floral department is dedicated to weddings and they offer a handful of package options which include bridal party flowers as well as venue decorations.
Just like their other products, Costco does sell some of their flowers in bulk, most notably hydrangeas, roses, and calla lilies.
They also deliver and offer next day or preferred day delivery on some of their common floral gift items.
Costco's most popular floral items are Mother's Day and wedding flowers, which shows just how high quality their arrangements are that so many customers trust them to provide a product worthy enough for such special occasions as these to show how much you truly love someone.
---
Here are some of my favorite services, products, and Stores
There are affiliate links, so if you do decide to use any of them, I´ll earn a small commission. But in all honesty, these are the exact what I use and recommend to everyone, even my own family.
To see all my of most up-to-date recommendations, check out this resource that I made for you!
BEST Of The Best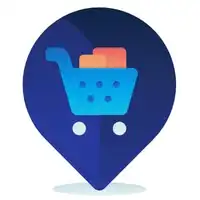 References
https://www.costco.com/floral.html
Recent Posts