Have you ever asked yourself or your friend what is Costco Tire Warranty, the replacement policy, and how it works? Well, you are at the perfect place to find the answer to such a question.
If you need tires for your vehicle, you may be considering purchasing them for a reasonable price from Costco.
But before you do, you might be wondering, what is Costco's tire warranty? Costco tires can be purchased by members, who also gain access to Costco's Tire Services. Costco's Tire Installation Service comes with a Lifetime Maintenance Service, which covers repairs, mounting, balancing, rotation, inflation, pressure checks, and more.
Costco's Road Hazard Warranty lasts for up to 5 years or until the tire depth tread reaches 1.6mm, covering tire failure, tread wear and damage, non-repairable cuts and punctures, and tire failure.
Costco will repair tires and can also offer replacement tires under the warranty, assessing them for remaining tread and offering a refund in credit towards replacement tires.
The following will cover which tires Costco sells and explain in more detail about Costco's Tire Installation and Maintenance Services, and its Road Hazard Warranty.
What Is Costco?
Costco is a membership warehouse club that offers members great prices on quality branded merchandise.
Costco also offers specialist services exclusive to members, including audio and optical tests, fuel stations, and tire installation and maintenance services.
Does Costco Sell Tires?
Costco does sell tires, but customers must be a Costco Member to purchase tires and access the tire service.
Costo sells tires in many brands and sizes to suit most vehicles including cars, vans, trucks, trailers, golf, and 4x4s, from Goodyear, Michelin, and Bridgestone.
Tires can be purchased either in-store at a Costco warehouse, or online. To purchase in-store, ask a team member for help identifying which tire you need for width, rim size, and speed rating.
If purchasing tires online, search for tire size, or your registration and suitable tires will appear. Then select your local tire bay and your tires will be shipped to your local Costco.
Schedule an installation appointment at your local Costco tire center.
What Is Costco's Tire Installation Service?
As a Costco Member customers can not only purchase tires but also have access to Costco's Tire Installation and Maintenance Service.
Costco's tire installation service includes:
Mounting and balancing
Rotation
Nitrogen tire inflation
Tire pressure checks
New rubber valve stem
Scrap tire disposal
What Is Costco's Tire Replacement Policy?
Costco offers flat repairs for its tires. Costco will repair or replace tires damaged during legal vehicle operation.
Tires will be assessed for remaining tread, and the replacement is offered in the form of credit towards the purchase of replacement tires.
Costco's Tire Installation Service comes with a Lifetime Maintenance Service, which lasts for the life of the tires purchased.
These maintenance services include pressure checks, rotations, and repairs.
Read also: What Is Costco Return Policy Without Receipt? (Secrets You`ll Never Imagine!)
What Is Costco's Road Hazard Warranty for Tires?
When tires are purchased at Costco they automatically come with Costco's Road Hazard Warranty. This warranty is valid for up to 5 years, or 60 months from the date of purchase.
If a tire reaches a tread depth of 1.6mm or less before the 5 years has arrived, this also comes under the warranty as the tire is then unusable.
The warranty lasts for up to 5 years or until the tire tread depth reaches 1.6mm, whichever comes first.
Costco's Road Hazard Warranty covers:
A tire that has become unserviceable
Tire failure
Tread wear and damage such as non-repairable cuts and punctures
Manufacturer's defects
Conditions of the Road Hazard Warranty are:
The tires must be purchased from Costco and the owner must be the original purchaser of the tires with the original purchase receipt.
Customers need to show proper tire care and maintenance, such as rotating and balancing tires as well as operating tires at inflation pressures outlined by the vehicle manufacturer.
Costco will repair tires with damage in accordance with standards set by the United States Tire Manufacturers Association.
Exceptions to the Road Hazard Warranty are tires damaged by:
Accident
Vandalism
Racing
Commercial use
Off-road use
Snow chains
Improperly adjusted or maintained
Tires taken off the vehicle they were originally installed on
How Do You Care for Car Tires?
There is recommended care for car tires to keep them in a safe condition:
When tires are installed, register them with the Department of Transportation.
The tire manufacturer will provide a warranty booklet when they are installed, ensure you read through the tire maintenance information in this booklet.
Do not overload the vehicle at any time.
Have the air pressure in the tires checked by a professional each month.
Have lug nuts tightened 25 miles after tires are replaced.
Does Costco Sell Car Batteries?
Costco sells Interstate batteries and Bosch batteries. Costco offers a range of batteries for automobiles, golf carts, lawn mowers, RV, marine motors, and powersports.
What Is Costco's Car Battery Warranty?
Costco offers a specific limited warranty for car batteries, with the amount a customer is refunded dependent on how long it has been since the car battery was purchased.
If a car battery was purchased within 36 months, a customer will be granted a full refund or exchange. If the battery is 37 – 45 months old, only a 60% refund will be offered.
The refund amount drops around 10% for every 9 months after that.
When a car battery reaches 96 – 100 months since the purchase date, only a 5% refund will be provided.
A Costco receipt with proof of purchase is required to return the battery for a refund or exchange it.
---
Here are some of my favorite services, products, and Stores
There are affiliate links, so if you do decide to use any of them, I´ll earn a small commission. But in all honesty, these are the exact what I use and recommend to everyone, even my own family.
To see all my of most up-to-date recommendations, check out this resource that I made for you!
BEST Of The Best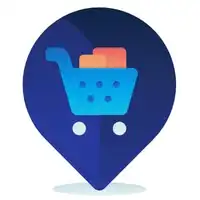 References
https://customerservice.costco.com/app/answers/detail/a_id/1191
Recent Posts