Do you know what Amica replacement policy is? this is one of the questions our readers ask a lot. Well, we´ve got you covered.
Depending on your policy, Amica will replace your roof if it is damaged by certain weather events, such as hail damage. In the event of severe weather, a roof replacement should be covered under Amica's home insurance. However, different policies will affect whether you are entitled to a full replacement and how much of the cost will be covered.
In the following article, we look at everything you need to know about Amica's roof replacement policy.
What is Amica's roof replacement policy?
Amica will cover the cost of your roof replacement or repair if it is damaged by a weather event specified in your policy.
Usually, this is severe weather such as a hailstorm or heavy snow. Amica will not cover a replacement or any repairs that are due to damage occurring as a result of lack of maintenance.
Fortunately, most homeowners insurances, including Amica, will cover the replacement of your roof in the event of damage. Considering your roof protects most of your belongings, this makes sense.
However, most will only cover you if the damage occurs as a result of an accident or an act of nature. This is usually severe weather like heavy hail or snow.
You are usually not covered for roof repair or replacement if damage happens due to a lack of maintenance, which most policies dictate is your responsibility as the owner.
Due to this, most policies will not cover replacement costs that are needed as a result of general wear and tear or age.
How much cover will you get?
The amount of cover you are eligible for will depend on the policy you have, and the type of coverage your policy allows you.
Some policies enable you to get the full amount, although you are likely to need to pay more monthly in order to access this. Otherwise, you may be entitled to a portion of the cost.
In this case, you may only qualify for the Actual Cash Value (ACV) rather than the replacement cost value. We will go into what these are in more depth in the next section but, as a general rule, ACVs are typically worth less than the replacement cost value; some policies only cover ACVs.
The coverage you are entitled to will also depend on the cause of the damage you are seeking repairs or a replacement for.
As we have seen, the damage must be the result of a severe weather event, usually hail or snow, in order to qualify for replacement coverage. Otherwise, you are unlikely to be eligible for coverage.
What is replacement cost value?
Replacement cost value (or RCV) refers to a type of coverage, which will cover the whole cost of a roof replacement or repair in the event of a specified weather event.
Typically, there will be a limit on how much cover you are able to go up to, so it's important that you check your policy.
RCVs differ from Actual Cash Values (ACVs), which are a lower-valued policy. Instead of covering the full cost of repair or replacement, ACVs cover damages equating to the replacement cost minus depreciation of value due to age or quality.
This means you only get the cost of however much your roof was worth at the time the damage occurred.
Who is Amica?
Amica is an insurance company providing cover for cars, homes, businesses, and personal liability, among other things.
Based in Rhode Island, Amica has over one hundred years of experience as an insurance provider and claims to be the oldest mutual car insurance provider in America.
Amica has been providing insurance to homeowners since 1956, later adding other insurance such as marine and personal liability.
It is rated A+ by the AM Best Company and has won awards for its customer service, which it claims is top-tier. The company prides itself on being a trustworthy provider.
Pros and cons of Amica's roof replacement policy
Pros
Policies relating to roof damage and replacement are likely to pay out in full where damage occurs as a result of severe weather. This means you should receive the full amount of a replacement cost, depending on the policy you have. Due to this, you should not have to lose any money if you need to replace your roof.
Having something like Amica's roof replacement policy in place is a great way to put your mind at ease, especially if you live in an area that often experiences severe weather. Taking out a policy to cover the cost of repair or replacement is a good option if you are concerned your roof could be damaged.
Amica's roof replacement policy also comes with a lot of potential perks and discounts for you to utilize as part of your coverage. It's worth checking in on your policy to see whether you qualify for any of these perks, as they can come in handy for saving money in other areas.
Cons
Unfortunately, Amica's roof replacement policy means you are only covered in the event of severe, destructive weather. While this is great if your roof is damaged due to bad weather, it also means you are not covered for damage due to wear and tear, age, or lack of maintenance.
You are also limited as to where you can get Amica's roof replacement coverage. Many policy types are unavailable in Alaska and Hawaii, and the roof replacement policy is likely to be part of this. There have also been instances of policies not covering roofs in Texas, so it's worth checking your policy to ensure you're covered.
Final Thoughts
According to Amica's roof replacement policy, you should be able to access the full cost of replacing your roof in the event that it is damaged by a severe weather event.
The coverage you are entitled to will depend on the policy you have with Amica, but most should allow you to have the full cost reimbursed in the event of weather damage.
---
Here are some of my favorite services, products, and Stores
There are affiliate links, so if you do decide to use any of them, I´ll earn a small commission. But in all honesty, these are the exact what I use and recommend to everyone, even my own family.
To see all my of most up-to-date recommendations, check out this resource that I made for you!
BEST Of The Best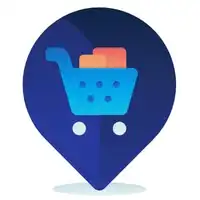 References
https://www.usnews.com/insurance/homeowners-insurance/amica
Recent Posts